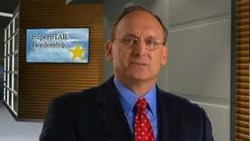 If you increase your learning you will increase your earning.
Minneapolis/St. Paul, MN (PRWEB) January 28, 2014
Rick Conlow and Doug Watsabaugh, co-founders of global management consulting firm WCW Partners, Inc., today announced the debut of their new website, WCW Publishing. Because managers today are hard-pressed to improve results in a stagnant economy, the two experts have created the site to provide cost-effective resources for leaders to use as a means of improving their skills and the skills of their teams.
Every year, Fortune magazine runs their well-recognized, annual list of the best companies to work for in America. The top 100 companies provide an average of 50-70 hours of training per employee per year, while the average company provides less than 8 hours. Coinciding with this data are studies from the American Society for Training and Development, demonstrating that more emphasis on training results in outperforming competition. Clearly, companies are able to increase their bottom-line and boost employee morale by simply investing in more quality training and development.
Conlow and Watsabaugh of WCW Partners strive to teach leaders that in order for a team to be better, the leader must be better. Continual learning in the workplace is paramount in improving performance on all levels, and the new WCW Publishing site has been thoughtfully developed around this mantra.
One of WCW Partners' recent clients used the company's monthly Superstar Customer Service training program, and was able to increase sales by 75% over the course of the year. Conlow and Watsabaugh personally conducted a "train the trainer" facilitation seminar for the managers, supplemented by guidance on effective coaching techniques – many of which are revealed in the various materials on WCWpublishing.com.
Key resource categories on the WCW Publishing site include:

Leadership success
Customer service
Customer experience management
Sales excellence
Employee development
In addition, Conlow and Watsabaugh share a wide range of performance insights in their Superstar Leadership blog, which provides over 300 value-added articles and videos to bolster formal company training offered by WCW Partners. Together with these additional resources, WCW Publishing serves as a destination for leaders, managers, coaches, and trainers looking to improve performance and achieve results. The new site can now be accessed at http://www.wcwpublishing.com.
About WCW Partners Inc.
Co-Founders Rick Conlow/CEO and Doug Watsabaugh/COO of WCW Partners have more than 50 years of combined business, training and leadership experience. Their company partners with organizations to increase sales and customer retention, while simultaneously improving employee loyalty, engagement, and productivity. Clients include 3M, Meijer, Rite Aid, Canadian Linen, AmeriPride, Honeywell, Entergy, Nash Finch, Northern Power, Pepsi, Widex, Target and others. For more information visit the company website at http://www.wcwpartners.com.