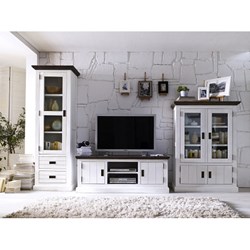 (PRWEB UK) 21 December 2013
In what is touted as a giant stride by promising looking prospect, Furniture in Fashion will approach Places For People to assist them furnish their property portfolio. Places For People are a leading property management, development and regeneration organization in the UK. They own or manage 143,000 homes and assets in excess of £3 billion. The homes are of different sizes and styles which demand compatible furniture within stipulated budget.
Experts regard this move by Furniture in Fashion as bold and confident looking. One of the experts was quoted as saying, "This decision by Furniture in Fashion to approach Places For People speaks volumes about their ambition and their positioning in the market. They have taken giant strides in the market of late and are giving their competitors a real run for their money. It would be interesting to see how Furniture in Fashion fare in this challenge."
The proposed association with Places For People is an attempt by the organization to ensure stylish chic furniture for every home. The common man can enjoy the best of high quality furniture at affordable prices. Furniture in Fashion ships high quality German-manufactured furniture directly from their 500,000 square foot warehouse situated in Germany.
The launch of new furniture pieces by the company and collaboration efforts with Places For People will guarantee highest quality of furniture to commercial and residential clients all across the globe. The organization is ready to unveil extensive collection of furniture items in varied categories for Places For People including dining room, living room, kitchen, bedroom, bathroom, office, and hallway.
The latest dining set and furniture pieces for dining room and bedroom are highly suitable solution for people with restricted space. The pieces introduced recently for the association guarantees maximum space utilization. The furniture set specifically designed for the collaboration has been created keeping in mind the desire for style, durability, and functionality at affordable prices. These are also oriented towards making restricted space beautiful and functional. The furniture is crafted from premium grade materials to ensure 100% satisfaction for customers.
The Managing Director and CEO of FurnitureInFashion said, "FurnitureInFashion will approach Places For People to facilitate brilliant home and office furniture solution to properties across UK. To ensure long lasting collaboration with the company, special German manufacturing processes have been used for quality end product. This association is also an attempt for reaching out to many millions of homes across the world. The common man can now have the most stylish of furniture pieces that can be a perfect fit for limited spaces at very affordable price."
The approach to Places For People by furniture company will guarantee quality affordable furniture online.
Defined as a UK-Based retail online store, Furniture In Fashion provides unique coffee tables from direct German based warehouse. It also has a vital showroom in Bolton, UK, for the betterment of the customers. This company is known for offering sofas, dining table products and other noteworthy furniture, at reasonable rates. It has gained immense name and popularity due to its successful customer services. For more information, please visit the official site at http://www.furnitureinfashion.net/.