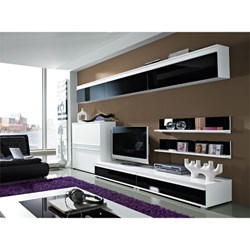 CEO Asad Shamim Announces Company Milestone Achievement - Furniture In Fashion Reaches 20,000 Likes on Furniture in Fashion Facebook Page.
(PRWEB UK) 22 December 2013
With so many years of hard work and team dedication, Furniture In Fashion has finally reached the topmost position in the competitive world of the furniture industry. CEO of this company, Asad Shamim is really proud about the Facebook likes given to his company. From quality living room products to dining room services, this company has already won over different segments of the furniture industry.
According to the latest statistics, CEO Asad Shamim tells that Furniture In Fashion already received 20,000 likes in Facebook. The credentials of this company are ever increasing, which surely attract a large section of prospective customers to their site. The products are durable and comprises of various positive features like rust resistant, long shine, longer operational life, hard tensile strength and more. Moreover, the perfect method of brand awareness makes Furniture In Fashion a leading name in this flexible furniture market.
The quality products from Furniture In Fashion have a great impact on the new and existing customers. The launch of new German furniture segment and some joint venture with interior design schools make it a number one choice among all. Moreover, this company also provides a perfect base for the young interior designers from Kingston and other universities who wants to start their own businesses. Furniture In Fashion will also provide them with quality furnishing items for their client portfolio. Moreover, the products are manufactured using premium quality raw materials, procured from the trustworthy vendors.
There are various kinds of products available in Furniture In Fashion, which are well crafted with the latest designs and techniques, in the market. Apart from the living room and dining room furniture, the products can be categorized into various other segments like TV stands, office products, bar items, bedroom and bathroom furnishing products, lighting services, hallway durable products and clearance services. We have a group of professional experts who are well trained to serve customers, in the best way possible.
To create more impact on the customers, Furniture In Fashion offer free shipping services to their clientele base in UK. This is a major step towards a good professional bond between the customers and professionals working in Furniture In Fashion. Moreover, the discount ranges along with other games and competitions, makes it a branded name in this segment. Thus, from these points it can be clearly understood the growth behind its popularity.
All the products from Furniture In Fashion are supplied directly from their German based warehouse. On the other hand, this company also has a big showroom in Bolton, UK, where people can even purchase customized products for their own needs. It has the perfect combination of the comfort zone mixed well with style and design, which makes this a perfect solution for all. Customers can log onto their official site at http://www.furnitureinfashion.net/ to know more about the products and services offered.