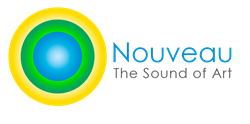 "The International CES event provides the perfect opportunity to demonstrate Waterfall's superior sound reproduction..."
Dallas, TX (PRWEB) December 19, 2013
Nouveau Distributing, the exclusive wholesale representative for Waterfall Audio speakers in the U.S., Canada and the Caribbean, today announced their expanded presence in the upcoming International CES, where the next generation of innovations will be introduced to the marketplace.
Held in Las Vegas every year for more than 40 years, the International CES has served as a proving ground for innovators and breakthrough technologies. This January 7 thru 10, Nouveau will be showcasing their 2-Channel and Surround Sound capabilities in simultaneous room demos.
This will be the sixth year Waterfall Speakers will be represented at CES, and the first year that the new Niagara Platinum flagship speakers will be displayed. Using exclusive patented technologies, Waterfall glass-infused speakers are individually hand-crafted and assembled with precision in the south of France.
"The Niagara appeals to the sophisticated listener who has equal passion for music and art," said Joseph Kirby, founder of Nouveau Distributing. "The International CES event provides the perfect opportunity to demonstrate Waterfall's superior sound reproduction allowing the listener to experience the sound of art."
Waterfall's innovative use of glass and polished aluminum represents an innovative fusion of high-end audio and interior design. Prestigious and elegant, the Niagara delivers breathtakingly dynamic and full-bodied sound. International CES attendees, Tuesday through Friday, will find the ultimate acoustic and visual solution for all HiFi, audio/video and multi-room requirements in the Venetian Hotel (Room 29-326 for 2-Channel System demos, Room 30-102 for the Surround Sound experience). Representatives from the Waterfall factory and Nouveau Distributing will be available to arrange demonstrations of the entire Waterfall lineup.
About Nouveau Distributing
Nouveau is the exclusive U.S., Canada and Caribbean distributor for Waterfall Audio of France, whose glass speakers are highly regarded as much for being artistic showpieces as for their excellent sound. Founded by Joseph Kirby, the Nouveau team represents decades of design and installation experience in the professional audio/video industry. Nouveau Distributing was launched expressly to introduce the Waterfall line; sculptural works of art – precision music machines delivering exceptional sound.