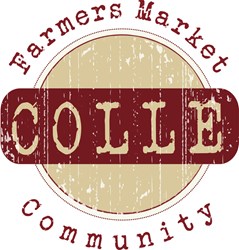 Bohemia, NY (PRWEB) December 23, 2013
Colle Farmers Market, a strong advocate for organic farms, comments on an article published by E! Online on December 13th, which details how Evangeline Lilly overcame depression by adopting an organic lifestyle.
According to an article published by E! Online titled "Evangeline Lilly Admits to Battling Clinical Depression, Credits Organic Food With Curing Her Condition," Evangeline Lilly, one of the stars of the new movie "The Hobbit: The Desolation of Smaug," recently admitted to suffering from depression. Lilly, 34, revealed that she had been battling clinical depression for years before finally finding a cure. Instead of taking medications, Lilly decided to adopt an all-organic diet.
"Going from eating whatever to eating primarily organic food, I was astounded what a difference that made," Lilly says in the article. "After about a year or two years, I started to feel something physically lift out of my brain, and I believe it was all the chemicals I was probably ingesting before."
A representative from Colle Farmers Market, a strong advocate for organic farms, says conventionally grown foods tend to have an abundance of harmful chemicals and additives. "Food definitely affects how we live our lives and how we feel," the Colle rep says. "Many people have attributed their wellbeing with switching to an all organic diet. When you eat healthy, you feel healthy. Adopting an organic lifestyle can really make a difference in your physical and mental state. Organic food can definitely affect the way you live and we applaud Lilly for changing her life and curing her depression through organic practices."
Colle Farmers Market is an E-Commerce enabled community that is passionate about sustainable consumption and responsible conservation. The Colle movement is dedicated to connecting natural product vendors, organic farmers and all people who are living an organic and natural lifestyle.
#####