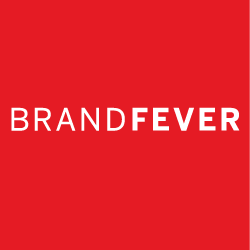 (PRWEB) December 18, 2013
On Branding Brand Fever's own digital documentary series exploring emerging areas of design, innovation, and brand-building, has been featured in Graphic Design USA Magazine. The publication delivers information for the creative community around the world and across multiple platforms of print, online, packaging, and production.
On Branding, a video and audio series, launched in April 2013 and has gone on to feature a bevy of guests who work in directly in branding, including: Eric Davich, Co-Founder and Chief Content Offer at Songza Brian Regienczuk and Joseph Raccuglia of Agency Spotter, Alissa Walker, contributor to GOOD, Fast Company, and Wired, Keith Radford, General Manager at Uber, Chase Clemons, Support Team at 37 Signals, Adii Pienaar, founder of WooThemes and PublicBeta, Soraya Darabi and Maxine Bédat, Co-Founders of ZADY, Jesse Altman, CEO of Whynatte, Willem Van Lancker, Product Designer at Oyster Seb Williams-Key, Founder and Developer of Yoga Studio, and Ryan Lessard, New Business Development at Kiip (link forthcoming).
The show is set to launch its 2014 season on January 7 with Beespace, a nonprofit incubator co-founded by charity:water advocate Marissa Sackler, daughter of legendary philanthropist and humanitarian Mortimer Sackler and Simon Isaacs, CEO of GATHER, an integrated cause marketing firm that works closely with top brands like Invisible Children, World Wildlife Fund, and Future Fortified to connect good works with large-scale buying power.
Upcoming guests for the show include a New York City-based design duo, Atlanta area retail developers, nationally ranked breweries, an independent children's clothing brand, and brand strategists who work in photography and mobile design alongside clients such as Gap and Madewell.
The show has achieved a rapid audience following in North and South America, Europe, and Asia and the Middle East. Its top U.S. market subscribers follow the show from Atlanta, New York City, San Francisco, Los Angeles, Seattle, Portland Washington, D.C., Chicago, and Boston.