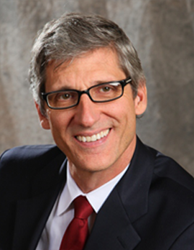 "Brad Hunter is the perfect person to lead our growing team of market analysts and consultants nationwide." - Peter Goldstone, CEO of Hanley Wood
Washington, D.C. (PRWEB) December 18, 2013
Hanley Wood LLC, the premier media, event, information and strategic marketing services company serving the residential and commercial design and construction industries, announced today the expansion of Metrostudy's strategic consulting services division. The company has appointed Bradley Hunter Metrostudy's Director of Consulting to lead its nationwide expansion.
With over 25 years' experience in real estate analysis and local market economic forecasting, Hunter is a full member of the Urban Land Institute where he serves on the Community Development Council. He has authored numerous articles and chapters in books for ULI and is regularly cited in national print and broadcast media outlets, including the Wall Street Journal, CNBC and Bloomberg TV. He speaks at real estate and investment conferences nationwide, participates in think tanks and is highly sought after by key regulatory agencies of the U.S. government for his insights into the housing sector. Hunter graduated in 1985 from the Wharton School and is a frequent guest lecturer at Harvard University.
Metrostudy provides site-specific market studies (market feasibility), strategic planning support, portfolio analysis, M&A due diligence, and other studies customized to the client's needs. The consulting division's studies are supported by the efforts of more than 300 field researchers nationwide who count all activity and measure housing supply and demand in markets around the country. Hunter and his team complete more than 200 market studies each year. "Since its founding in 1975, Metrostudy's market studies have been widely regarded as the best in the industry," said Peter Goldstone, CEO of Hanley Wood. "Brad Hunter is the perfect person to lead our growing team of market analysts and consultants nationwide."
Metrostudy has led studies on the recent mergers and acquisitions in the homebuilder world, analyzed portfolios of residential deals, and advised the nation's largest homebuilders, developers, banks, private equity companies and other investment funds as to which markets and submarkets will best fit their strategic goals. Whether the focus is local, regional or national, Metrostudy consultants are experts in dissecting the market forces and are unparalleled in the industry in their ability to advise clients how to minimize risk and maximize opportunities.
About Metrostudy
Metrostudy, a Hanley Wood company, is the largest provider of comprehensive research and insight for the real estate industry. Builders, developers, banks, manufacturers, retailers and many other industries all rely on Metrostudy's data, analytics and consulting to support strategic business decisions at the local, regional and national market level. To learn more, visit metrostudy.com.
About Hanley Wood
Hanley Wood, LLC is the premier information, media, event, and strategic marketing services company serving the residential, commercial design and construction industries. Utilizing the largest editorial-and analytics-driven construction market database, the company produces powerful market data and insights; award-winning publications, newsletters and websites; marquee trade shows and executive events; and strategic marketing solutions. To learn more, visit hanleywood.com.