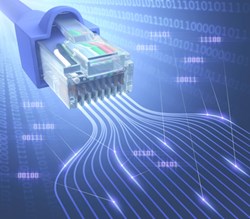 Now more than ever, enterprise cable, telco and ISPs are looking for ways to ensure their clients feel valued and respected.
Stamford, CT (PRWEB) December 19, 2013
Leading provider of natural language support technology Creative Virtual announced today an agreement with a top cable, telecommunications and internet provider. Creative Virtual was selected for the company's ability to improve customer experience through deployment of the omnichannel self-service tool, V-Person™ and its component knowledge management system.
The major telco client is working with Creative Virtual to achieve new customer experience initiatives. These include the ability to empower customers to self-serve with relevant, engaging content while optimizing live contacts with "right channeling" assistance. Creative Virtual plans to ensure customers are receiving market appropriate, product specific, relevant content as both an intelligent augmentation to live chat, and a conduit to engage customers while providing the appropriate live channel path based on said engagement.
"Now more than ever, enterprise cable, telco and ISPs are looking for ways to ensure their clients feel valued and respected," Richard Simons, CEO of Creative Virtual USA said. "Intelligent virtual assistants engage clients with correct answers to their questions posed in natural language while understanding both user intent and the full breadth of the customer journey, providing 24/7 smart help, while valuing a customer's time. Specifically, we at Creative Virtual are uniquely suited to the telco/cable/ISP vertical, given customers like Verizon."
Creative Virtual will deploy V-Person in conjunction with their industry award-winning, omnichannel content management system, V-Portal™, allowing the client to fully control the distribution of knowledge to customers across the multi-channels of the customer journey while maintaining consistency, accuracy, compliancy and intelligence surrounding the interaction history.
About Creative Virtual
Creative Virtual is a leader in self-service customer experience management solutions for enterprises. Global organizations like HSBC, Verizon, CA Technologies, E*TRADE, Lloyds Banking Group, Renault and National Rail Enquiries rely on our technology to optimize their customer support, sales, marketing and call center teams, reduce costs, increase online sales, and achieve operational excellence across mobile, web, and social media channels. Since 2004, Creative Virtual has built the most advanced technologies in knowledge management, natural language processing, and virtual assistants to help businesses deliver intelligent, personalized customer experiences that reduces email and call volume, builds brand loyalty, and increases customer engagement at a lower cost per conversation. Delivering accuracy of over 90%, our platform is the most compelling self-service product in the world today. For more information about Creative Virtual solutions, products and software, please visit our website at http://www.creativevirtual.com.