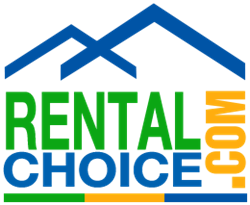 Rochester, MI (PRWEB) December 27, 2013
Rental Choice(.com) is proud to announce a new advertising partnership with East Side Property Management PLLC. East Side is a family owned and operated property management company, leading property management through out Oakland, Macomb and Lapeer Counties.
As a result of the new partnership, the Rental Choice (.com) directory will feature East Side Property Management, who will receive custom advertising that focuses on their property management services. Visitors to Rental Choice (.com) are able to learn more about East Side Property Management PLLC by visiting their profile page on the directory. This profile page allows users to click through to East Side's website. Users can also call East Side directly or submit a brief contact form to communicate via email.
East Side Property Management is a professional property management firm dedicated to their clients. East Side offers a full service and comprehensive management package. Their services go way beyond the typical, assuring both owner and tenant the satisfaction that comes from association with a well-managed property. The management of lease and rent collection is one of the more obvious functions East Side performs. East Side Property Management provides frequent, routine, and unannounced inspections to afford the maximum protection of their clients' property. They also provide management and supervision of janitorial personnel, HVAC, pest control, painters, handyman services, and other maintenance functions. East Side Property Management is a leading property management company providing services for assocaitions in Rochester, MI.
Rental Choice (.com) uses targeted marketing strategies to reach out to property owners and offer them free access to the online directory. The property owners are then able to connect directly with a property manager in their local area either through a form sent directly to the company email, phone or by visiting their website directly for more information from a link that is provided on the advertiser's landing page. To learn more about Rental Choice (.com), visit http://www.rentalchoice.com.
###