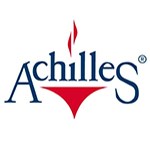 Weblight achieves fourth consecutive Achilles Building Confidence Award
Ware, Hertfordshire (PRWEB UK) 19 December 2013
Weblight has achieved its fourth consecutive Achilles Building Confidence accreditation for instilling trust in its clients, reducing risks, costs and time spent on its procurement activities.
Launched in 2007 in collaboration with Lend Lease, Achilles Building Confidence is designed to meet the increasingly demanding legislative and risk management needs of construction clients. Achilles Building Confidence community is managed by an industry Steering Group compromising of members from across the sector to drive industry best practice.
Its Achilles Building Confidence accreditation allows Weblight to develop long-term, mutually beneficial relationships with its clients, proving its reliability, demonstrating compliance and showing its commitment to reducing risk. The Building Confidence accreditation allows Weblight to identify real business improvements through a cost-effective review of its management systems.
About Achilles: Achilles is a leading global provider of integrated supplier management and supply chain solutions. They help companies to significantly reduce risks, costs and time spent on procurement activities, through their flexible range of supplier qualification and management solutions. Their evaluation and qualification model is central to their offer and they undertake thousands of on-site audits and desktop assessments to ensure suppliers' compliance is maintained. The Achilles model raises industry standards globally, by forming communities of buyers and suppliers across a wide range of industries – including automotive, construction, ICT, finance, mining and cement, oil and gas, public sector, service industries, transport and utilities.
About Weblight: Weblight provides energy efficient lighting design, installation and maintenance solutions to the Retail, Healthcare, Commercial, Manufacturing, Transport & Logistics and Education sectors, whilst also working in partnership with many Facilities Management companies.