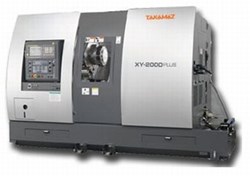 When manufacturing welding tools, quality is paramount.
Fort Lauderdale, Florida (PRWEB) January 03, 2014
Uniweld has presented itself as a manufacturer of exceptional welding equipment since 1949 and has the product to backup such a claim. Fast-forward nearly 65 years and Uniweld continues to manufacture the quality welding tools and accessories that it has been known for producing throughout its lifetime, while maintaining its competitive prices.
How has this small family owned business lasted so long and continued to grow into a family run corporation with continued success, despite economic hurdles and hardships that have effected many others throughout the years? Well, the answer can be summed up with the company's slogan, "Quality Tools That Go To Work With You®". These words hold truth for the Uniweld brand and are taken to heart by David Pearl II (President) and Doug Pearl (Executive V.P.), sons of David Pearl Sr., founder of Uniweld Products, Incorporated. The same can also be said for the company's 300 plus workers, who understand the significance of their individual duties and the importance of Uniweld's statement of quality.
What makes Uniweld a unique manufacturer in the welding industry is not flashy bells and whistles, it is the dedication to quality products and service, a legacy started by David Pearl Sr. when he opened the company's doors in 1949. Additionally, exceptional customer service, and personable relationships with distributors, partners, and end-users are also primary focal points of Uniweld's aim for quality.
Uniweld continues to adapt to the ever-changing market, but does not lose sight of its goal; ensuring that the products they manufacture meet the exceptional standards of quality put forth by David Pearl Sr., all those years ago.
Welcoming 2014, Uniweld has set its sights on new product development and manufacturing and is expecting great things to come it. Thanks to Uniweld latest technological investment, TAKAMAZ's 2-spindle, 2-turret CNC Precision Lathe, the "XY-2000 Plus", Uniweld is ready to move forward in the manufacturing industry. The XY-2000 Plus will allow Uniweld to produce larger work diameter parts, higher-level compound machining, and increased productivity from the factory floor. This new piece of equipment is a high-functionality multi-machine capable of bar work and chuck work, thus allowing Uniweld Products, Inc. to expand its capabilities in the area of lathe machining.
Uniweld continues to grow and in doing so, will strive to improve every aspect of the company and the products we produce.
You can find additional information about Uniweld Products, Inc. on by visiting our website. You can also visit Uniweld's YouTube channel to view company videos.
Uniweld Products... "Quality Tools That Go To Work With You.®"