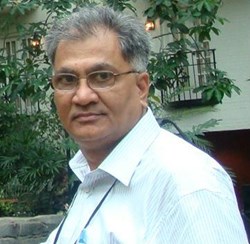 Suntico is very pleased to start our business in the Middle East with such a high calibre partner.
Dubai (PRWEB) December 20, 2013
Pramod Gandhi formed Glorious Software Systems in 1997 and now provides accounting software solutions to more than 500 small to medium sized businesses in the Middle East region. The company focuses mainly on the US, UK and Canadian editions of Sage 50 - each one with its own unique advantages and capabilities for particular companies or industries. For those customers whose requirements are more complex, Glorious Software has recently added Sage Pastel Evolution from Sage South Africa to its portfolio.
Pramod has developed his skills and in-depth knowledge in a range of small business accounting products and understands the importance of business application knowledge while offering software solutions to customers. He has been a Sage Business Partner, a Sage Certified Consultant and also a Sage Certified Trainer.
Glorious Software Systems services include implementation assistance, software support and region specific add-ons for payroll processing. The company also offers individual and corporate training programs tailored to the needs of the customer, based on identifying company objectives and assessing each course participant.
Pramod first discovered Suntico at the annual Sage Summit trade show.
Pramod says: "Travelling from Dubai to the USA every year for the Sage Summit trade show is a significant investment of my time and I am very keen to explore and engage in the latest software available. Suntico is a really unique product for Sage 50 users. It's like a CRM without having a CRM and this is exactly what my customers are looking for. I work with all the flavors of Sage 50, as well as other accounting products, and I'm particularly pleased that Suntico will be compatible with all of these."
Hugh Johnson SVP Business Development at Suntico welcomes the appointment of Glorious Software Systems to the increasing list of Suntico advisors.
Hugh says "Glorious Software Systems has an excellent local reputation for outstanding client service. I am very pleased to start our business in the Middle East with such a high calibre partner."
Suntico is a private social network for companies that use Sage 50 Accounting (US Edition), Sage One (UK) and most recently Sage 50 Accounting (Canadian Edition). By combining back office account and transaction details from accounting software with social style collaboration, Suntico places critical information in the hands of front line staff when and where they need it.
You can contact Pramod Gandhi on +971-4-3517725, or his cell phone +971-50-6526801, or by email at gssdubai(at)eim(dot)ae.
To learn more about Suntico, visit http://www.suntico.com.