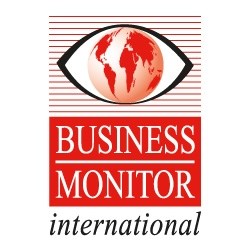 Business Monitor believe that the Westgate attack was a 'one-off' incident, with a low probability of a similar event happening again over the short term. That said, the blow to tourist confidence will clearly be felt for several months…
(PRWEB UK) 19 December 2013
Business Monitor has just released its latest findings on Kenya's tourism sector after the recent terrorist attacks in its newly-published Kenya Tourism Report.
Following the terrorist attack carried out by Islamist militants belonging to al-Shabaab terrorist organisation on Nairobi's Westgate shopping mall in September Business Monitor has revised its 2013 tourist arrivals forecast down sharply. They now feel that a 20% fall in tourist arrivals is likely, with risks remaining to the downside, should the security situation remain precarious.
Even before the deadly attack on Westgate, the most lethal attack by Islamist terrorists in 15 years in Kenya, the government had announced that H113 tourist arrivals were down by 12%, at 495,978, according to an October 2013 report by Bloomberg. Tourism revenues were also down by 7.4%, over FY12/13 (July-June) to reach KES96.24bn, according to a September 2013 report on the local Capital FM website.
Given that H213 has now seen not only this dreadful attack on civilians in the country's capital, but also a significant fire at Jomo Kenyatta International Airport (JKIA) in August, it is clear that 2013 will likely see a sharp fall in tourist arrivals. Several governments, including the US and the UK, have also reissued earlier travel advisories warning against the threat of terrorism within Kenya.
Beyond 2013 much will depend on how quickly the authorities can regain control of the domestic security situation. Most analysts, including Business Monitor, believe that the Westgate attack was a 'one-off' incident, with a low probability of a similar event happening again over the short term. That said, the blow to tourist confidence will clearly be felt for several months, especially as the Westgate was popular with both tourists and expatriates in Nairobi. Indeed, there were several foreign nationals killed in the attack.
Over the medium term, Business Monitor would expect the tourism industry to recover from its current difficulties and they continue to predict steady growth (in the order of 3.675% a year) over 2014-17. However, even with this growth, this would still indicate that tourist arrivals will not return to their 2011 peak over the course of Business Monitor's five-year forecast period.
In terms of key source markets for inbound tourism, Business Monitor expects the UAE and the UK to remain key contributors of tourists to Kenya. The UAE will be the largest single source market for inbound tourism, according to calculations, as the two countries develop further business and cultural ties. They also believe that there will continue to be strong growth in arrivals from new markets, such as India and China, which will more than offset declines in arrivals from traditional source markets.
Business Monitor believes that the number of hotels and other accommodation establishments in Kenya will increase across their forecast period to 2017. The country is still perceived as offering extremely attractive investment opportunities for hotel groups and other tourist-related industries, largely due to rising domestic tourism and regional tourism, supported by an increase in higher disposable incomes.
Among new hotel openings scheduled for the coming two years are two Rezidor Hotel Group properties (one Park Inn and one Radisson Blu). Recent high-end openings include the 45-suite Hemingways Nairobi in April 2013 and the 200-room Villa Rosa Kempinski, which opened at the start of August 2013.
Speaking in September 2013, Marriott Hotels' President for Middle East and Africa, Alex Kyriakidis, stated that the recent Nairobi terrorist attack was an 'isolated incident' that would be unlikely to have a long-term impact on Kenya. As such, Marriott remains committed to building two new properties in Nairobi.
Also in September 2013, Mohammed Hersi was named as the new CEO of Heritage Hotels. Hersi has told local media that he is looking to open a property in Nairobi, to tap into the business travel sector.
There are also reports that Heritage may look to invest elsewhere in East Africa in the years ahead.
Fellow domestic hotel company TPS East Africa is also investing, with the company having finally received approval to acquire the Sweetwaters Tented Camp from Ol Pejeta Ranching by Kenya's Competition Authority in late October 2013.
For more information on this exciting new publication please click here.
Business Monitor is a leading, independent provider of proprietary data, analysis, ratings, rankings and forecasts covering 195 countries and 24 industry sectors. It offers a comprehensive range of products and services designed to help senior executives, analysts and researchers assess and better manage operating risks, and exploit business opportunities.