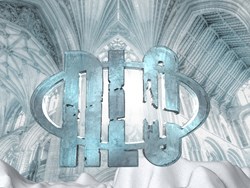 (PRWEB) December 18, 2013
It is not often you witness a Christmas music concert that rocks you to the core. The Spirit of Christmas produced by Boat Angel Family Films, featuring the music of Northern Light Orchestra is one such concert. The concert was filmed in Phoenix, Arizona at the restored Orpheum Theatre in front of a live audience in high definition and the quality of the production is evident in every frame. The musical director was the talented bassist David Ellefson who is the current bass player for the heavy metal band Megadeth, contributing on the drums was Ken Mary the former drummer for the Alice Cooper band and the current producer of the Northern Light Orchestra Holiday Rock music.
Nearly every year Boat Angel Donation Center sponsors Northern Light Orchestra Christmas CDs that are distributed nationwide. Past sponsors have included FYE stores, Blockbuster Video Stores, and CarMike Cinemas; this year they are making the CD available at no cost. Enjoy the sounds of the season in a whole new way through this free Christmas music download.
This will be the fourth year broadcasters will be airing SPIRIT OF CHRISTMAS. Noreen Zurrel Program Director of Nutmeg Access TV Farmington Connecticut stated, "Use it every year. I love NLO. The music is wonderful and I have it scheduled for Christmas Eve and Christmas day. Perfect for the Holiday season." Denis Timms, Program Director of Lake Land Community College TV in Kirtland Ohio added, "Great collection of talents and production. Inspiring." Norman Compton with Access Fort Wayne TV in Indiana shared. "Fantastic music for the season and excellent production. Top Notch!" Jan Janes with CMAP TV in Gilroy, California said after airing the show. "Love it! A great season hit with our audience."
It is a real treat to hear backing and lead vocalist Debbie Sledge (We are Family) fame adding backgrounds and taking a lead role on songs as well. The live performance special featured several vocalists all dressed in Holiday attire - the main one being Philip Bartowell who toured with the Beach Boys as lead vocalist for five years after Carl Wilson died in a tragic accident. Philip's voice was very reminiscent of Lou Graham of Foreigner and his range for these original Holiday songs was superb. Wearing an antique top hat was Scott Jeffers the lead vocalist and violinist who added nonstop energy to the show with his animated and theatrical riffs. It is not often you can witness a concert with so much intensity and joy and what makes this performance more astounding is that the entire show centers around original and classic Christmas Songs; "Bye Bye Bethlehem." With original guitar parts by Bruce Kulich of Kiss and "Joy to the World." With Original guitar parts by Doug Aldridge of "Whitesnake." Were two showstoppers and featured the excellent string arrangements by Kip Winger from the band "Winger. "We have come to Worship" and "Joseph's Song" were the only contemplative moments of the night. The closing song Celebrate Christmas has had its share of radio play, but the live version has a joyous rock feel that was easily remembered by all in attendance.
Broadcast screeners of the Spirit of Christmas performance are available free, contact Boat Angel at 800-227-2643 to secure a copy.