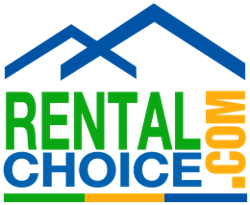 Seattle, WA (PRWEB) December 28, 2013
Rental Choice(.com) is proud to announce a new advertising partnership with Allegro Property Management. Allegro is a full service property management company with the main office located in the neighborhood of West Seattle.
As a result of the new partnership, the Rental Choice (.com) directory will feature Allegro Property Management, who will receive custom advertising that focuses on their property management services. Visitors to Rental Choice (.com) are able to learn more about Allegro Property Management by visiting their profile page on the directory. This profile page allows users to click through to Allegro's website. Users can also call Allegro directly or submit a brief contact form to communicate via email.
Allegro Property Management specializes in all levels of residential property management, from single family homes to large multi-family properties. The difference at Allegro Property Management is their elevated level of service and diligently work for each and every owner. Allegro offers full service management which includes everything above in addition to ongoing monthly management of the property. This includes rent collection, posting notices, disbursing monies to your account, use of our on-site maintenance coordinator, and year-end tax statements. They also offer basic management which includes marketing the property, pre-qualifying potential tenants, showing the property, analyzing tenant applications, conducting a walk-through inspection, and signing the lease. Allegro represents their clients with a high degree of professionalism and knowledge and achieve this through active communication to all parties as well as efficient follow-through.
Rental Choice (.com) uses targeted marketing strategies to reach out to property owners and offer them free access to the online directory. The property owners are then able to connect directly with a property manager in their local area either through a form sent directly to the company email, phone or by visiting their website directly for more information from a link that is provided on the advertiser's landing page. To learn more about Rental Choice (.com), visit http://www.rentalchoice.com.
###