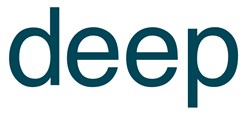 Brooks recognizes that a multi-faceted approach to foodservice media planning is crucial in today's market.
Springfield, Mo. (PRWEB) January 07, 2014
Deep, a foodservice marketing group, announced today it has added Media Planner Janet Brooks to its team. After searching for an experienced media planner who possesses foodservice knowledge, deep selected Brooks in part for her more than 13 years of experience in the foodservice industry. Valeri Lea, a partner at deep, noted that Brooks offers the agency and its clients considerable value: "Janet brings a great deal of foodservice insight that will benefit our clients beyond media, as she will also contribute to our go-to-market strategy and help our leadership team as we develop better sales and broker training programs."
Brooks began serving as deep Media Planner on Monday, Dec. 2 and is now responsible for developing the agency's integrated communications strategy and deployment planning. Brooks will focus on earned media and public relations techniques. Such strategies encompass traditional media for print ad campaigns and other well-established campaigns as well as contemporary paid media for the many new online advertising opportunities. Lea is confident Brooks's recent duties managing media for radio, print and various web and social media platforms leave her well poised to produce creative solutions that meld multiple mediums together, ensuring deep's campaigns always reach targeted consumers.
Brooks also pointed to her recent experience overseeing successful marketing initiatives as a sign of what her new clients at deep can expect: "With many years spent handling media for foodservice marketing, I learned the importance of integrated digital marketing just as the newer mediums—such as ads on social sites, YouTube and even podcasts—were first developing. I'm excited to offer my expertise on all things paid media and to provide deep clients the guidance needed to choose impactful, cost-effect media for every campaign."
The focus on integrated marketing coincides with the vision Lea and other leaders at deep have for branding campaigns scheduled in 2014 and beyond. For example, deep Partner, Creative Director Dan Stewart stated he is "particularly excited that Janet is committed to studying industry trends and tools so she can recommend optimal strategies that not only support each client's business model but are also based on today's media landscape. By remaining on top of trends in both traditional and new media, Janet and our media planning team can explore the best avenues, best times and most effective frequency for reaching each client's target audience."
Exploring all media options and creating campaigns that utilize multiple mediums—from print and broadcast to online magazines and social videos—can lead to more visibility for any agency's campaigns, and deep is anticipating increased exposure with the addition of Brooks. "Needless to say," concluded Lea, "we're really thrilled about all the knowledge, passion and innovative thinking Janet brings to our organization. She recognizes that a multi-faceted approach to foodservice media planning is crucial in today's market, and that will make a huge difference for both deep and our clients throughout Janet's years with us."
deep
Founded in 2005 as a Marlin Network agency, deep is 100 percent employee owned and operated. The agency produces breakthrough creative campaigns for clients based in the U.S. and around the world. As part of Marlin Network, deep was included in Inc. Magazine's list of America's Fastest Growing Companies in 2010, 2011, 2012 and 2013 and today remains the number one purchaser of foodservice media. Marlin Network includes deep, Marlin, The Alchemedia Project, Marlin Network Consulting, STARAwards and FoodIQ. Together, the agencies represent more than 70 major food and beverage brands. For more information, follow deep on Twitter, Facebook, Flickr and the b!eep blog or visit deepgroup.com.