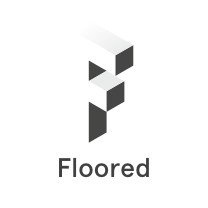 . "Floored is the rare New York startup with strong differentiated technology, a nascent but growing market segment and proven customer success with some of the top commercial real estate firms," said Stuart Ellman, a co-founder & Managing Partner at RRE
New York, NY (PRWEB) December 19, 2013
Floored, New York's leading technology company for 3D data capture & visualization solutions for the real estate, architecture, interior design and furniture industries, announced today its $5.26 million Series A round. RRE Ventures led the financing, with participation by new investor Greycroft Partners and existing investors Two Sigma Ventures, Lerer Ventures, and Felicis Ventures.
"Our business is less than 18 months old and in that time, we've been able to contribute meaningful research in the fields of computer vision and computer graphics. We've conveyed to our customers that emerging technology in the 3D scanning and real-time visualization fields can provide substantial ROI to their marketing, leasing, and development efforts," said Floored Co-Founder & CEO David Eisenberg. "We have built a team in Manhattan that has the potential to be an engineering mecca for academics in these industries. We're excited to have growth capital to help us execute more quickly on our goals.
Floored's mission is to massively improve the way that developers, brokers, and the public consume visual information about real estate and with this financing Floored will be able accelerate building one of the strongest software engineering teams in Manhattan. This team will continue to serve and improve service for existing customers, which consist of large development firms and brokerage houses. Floored's clients are some of the most prestigious in the industry such as Hines, Taconic Investment Partners, Related Companies, CBRE, Cushman Wakefield and others, use the software for the purposes of developing, marketing, & analyzing commercial, residential, and retail real estate.
Stuart Ellman, a co-founder & Managing Partner at RRE, will join Floored's board of directors as part of this financing round. "Floored is the rare New York startup with strong differentiated technology, a nascent but growing market segment and proven customer success with some of the top commercial real estate firms," said Ellman. "I am excited to partner with David and the team at Floored to deliver next-generation 3D solutions to commercial real estate and beyond."
In the coming year, Floored will use this investment to scale the engineering, sales and account management teams for the commercial, residential, retail and hospitality industries. Through its trusted relationships with developers, owners, brokers and technology partners, Floored will continue to push the envelope on high-quality real estate communication software.
"As the leading 3D visualization company in New York, Floored is enabling its real estate developer clients to market their available space in completely new ways," said Greycroft Partners Founder and Managing Director, Alan Patricof. "As a board member of Boston Properties, I am excited to help Floored become a dominant technology company in real estate."
Floored had previously raised a seed round of funding from prominent investors including Lerer Ventures, Felicis Ventures, Brooklyn Bridge Ventures, Two Sigma Ventures, Red Swan Ventures, Thomas Lehrman and David Vivero.
About Floored
Floored is a software company headquartered in Manhattan that builds next-generation 3D data capture & visualization software. Floored's primary customers use their software for the purposes of developing, marketing and analyzing commercial, residential and retail real estate. Floored's solution is both hardware & software driven, as such, Floored is building a world-class team of software engineers in the fields of computer vision and computer graphics, more information on their career openings can be found on their website: http://www.Floored.com. Follow Floored on Twitter @Floored3D.
About RRE:
RRE Ventures is among the largest and most active venture capital firms based in New York. RRE focuses on early stage technology investments across a diversified range of sectors and industries. RRE has managed five funds since its inception in 1994, with $1.03 billion under management and investments in over 200 portfolio companies.
For more information, visit http://www.rre.com.
About Greycroft Partners LLC:
Greycroft Partners LLC is a venture capital partnership, formed to invest in promising Internet and digital media companies. With offices in New York and Los Angeles, Greycroft has deepened its bench to provide significant resources to early stage companies in its area of focus and, as a result, now has even greater coverage in these two markets. For more information, visit http://greycroft.com.
Media Contact:
David Eisenberg
Floored, Inc
dave(at)Floored(dot)com
347.619.3533