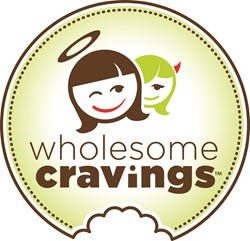 Saint Augustine, FL (PRWEB) December 30, 2013
Wholesome Cravings has added pea protein to its baking mixes, which include Apple Ginger, Decadent Chocolate, Banana Chocolate Chip, and Pumpkin Spice. These healthy mixes can be made into light, moist muffins or bars and have 11 grams of protein per serving.
Bageshree Blasius and Monica Marshall are co-owners of Wholesome Cravings. As conscientious mothers, they wanted to introduce a gluten-free bar and muffin that would be wholesome for kids as well as great fuel for athletes. After researching ingredients for their baking mixes, they discovered the advanced properties and benefits of pea protein, which restores and rebuilds muscle fiber and aids in disease prevention and treatment. Pea protein, loaded with amino acids, can also regulate appetite and help with weight loss.
"Pea protein is an advanced, wholesome ingredient that works handily before or after workouts through its rapid absorption process, and is growing in popularity with vegans because it gives the opportunity to increase protein intake. We're delighted to be using it to boost the nutritional value of our products," said Marshall.
Wholesome Cravings' line of dairy-free, gluten-free, high protein baking mixes make delicious snacks. The mixes, which make light and moist muffins and bars, offer superior health benefits and provide energy all day long. Learn more at http://www.WholesomeCravings.com.