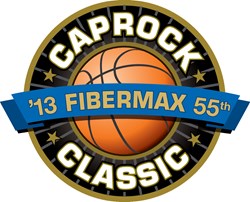 At Bayer CropScience, our values run deep, as does our sense of responsibility and commitment to making our world a better place one community at a time. We demonstrate this commitment every day through community partnerships, such as Caprock AMBUCS.
LUBBOCK, Texas (PRWEB) December 19, 2013
Top high school basketball teams from across Texas will hoop it up at the 55th Annual FiberMax® Caprock Classic in Lubbock, Texas, Dec. 26-28, 2013. This year marks the sixth consecutive year that FiberMax cotton from Bayer CropScience has been the title sponsor for one of the nation's premier high school basketball tournaments.
The tournament is hosted by the Caprock Chapter of the American Business Clubs (AMBUCS), a nonprofit organization dedicated to creating independence and mobility for people with disabilities in the Lubbock area. Net proceeds from the tournament help Caprock AMBUCS donate therapeutic tricycles, build wheelchair ramps and provide scholarships to therapists.
"At Bayer CropScience, our values run deep, as does our sense of responsibility and commitment to making our world a better place one community at a time," said Jeff Brehmer, U.S. product manager for FiberMax and Stoneville®. "We demonstrate this commitment every day through community partnerships with organizations, such as Caprock AMBUCS, which share our vision and hopes for the future."
Lubbock serves as the headquarters of global cotton operations for Bayer CropScience and is home to more than 100 employees. The Bayer CropScience team in Lubbock has long been a leading force in the community, providing financial, human and other resources to fuel positive community organizations and activities in the West Texas region, explained Brehmer.
"As the official cotton of the good life, FiberMax is committed to making the communities of West Texas better," said Brehmer. "The people in West Texas have been highly supportive of FiberMax since it was introduced in 1998. Our support for the Caprock Classic is just one of the ways Bayer CropScience can give back to the community and hopefully help the great folks in West Texas enjoy the good life."
The Caprock Classic is the largest high school basketball tournament in the country. It attracts nearly 90 teams from across Texas and annually showcases some of the nation's top boys and girls high school basketball players.
For additional FiberMax information, visit http://www.FiberMax.com. Learn more about Bayer CropScience at BayerCropScience.us. For more on the FiberMax Caprock Classic, go to http://www.caprockclassic.com.
Bayer CropScience Twitter Page:
http://twitter.com/bayer4cropsus
Bayer CropScience Blog:
http://connect.bayercropscience.us
Bayer CropScience is committed to bringing new technology and solutions for agriculture and non-agricultural uses. For questions concerning the availability and use of products, contact a local Bayer CropScience representative, or visit Bayer CropScience online at bayercropscience.us.
###
Visit the Bayer Connect - Social Hub for all Bayer CropScience social media, recent news, blog posts, videos and more.
Suggested Tweets:

Check out the HS basketball action at the FiberMax Caprock Classic. #FiberMax #Caprock Classic
FiberMax sponsors 55th Annual Caprock Classic basketball tournament. #FiberMax # Caprock Classic
About Bayer CropScience
Bayer is a global enterprise with core competencies in the fields of health care, agriculture and high-tech materials. This year the company looks back on 150 years of working to fulfill its mission "Bayer: Science For A Better Life". Bayer CropScience, the subgroup of Bayer AG responsible for the agricultural business, has annual sales of EUR 8,383 million (2012) and is one of the world's leading innovative crop science companies in the areas of seeds, crop protection and non-agricultural pest control. The company offers an outstanding range of products including high value seeds, innovative crop protection solutions based on chemical and biological modes of action as well as an extensive service backup for modern, sustainable agriculture. In the area of non-agricultural applications, Bayer CropScience has a broad portfolio of products and services to control pests from home and garden to forestry applications. The company has a global workforce of 20,800 and is represented in more than 120 countries. This and further news is available at: press.bayercropscience.com.
Contact:
Bayer CropScience Media Hotline, 1-877-879-6162, or
Beth Roden
Head of Corporate Communications & Bayer CropScience NA Coordinator
Bayer CropScience
Tel: (919) 549-2030
Email: beth(dot)roden(at)bayer(dot)com
Drew Harris
Rhea + Kaiser
Tel: (630) 955-2604
Email: dharris(at)rkconnect(dot)com
CR1213FIBMAXA090V00R0
USA-BCS-2013-0361
Find more information at bayercropscience.us.
Forward-Looking Statements
This release may contain forward-looking statements based on current assumptions and forecasts made by Bayer Group or subgroup management. Various known and unknown risks, uncertainties and other factors could lead to material differences between the actual future results, financial situation, development or performance of the company and the estimates given here. These factors include those discussed in Bayer's public reports which are available on the Bayer website at bayer.com. The company assumes no liability whatsoever to update these forward-looking statements or to conform them to future events or developments.
Bayer CropScience LP, 2 T.W. Alexander Drive, Research Triangle Park, NC 27709. Always read and follow label instructions. Bayer, the Bayer Cross, FiberMax and Stoneville are registered trademarks of Bayer. For additional product information call toll-free 1-866-99-BAYER (1-866-992-2937) or visit our website at BayerCropScience.us