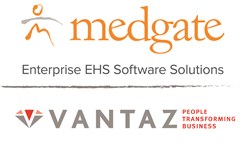 "The use of Medgate's EHS software is a best practice and that is why we're excited to bring it to Chile" - Mauro Mezzano, Co-CEO and Partner at Vantaz.
(PRWEB) December 19, 2013
Medgate Inc., the leading global provider of enterprise Environment, Health, and Safety (EHS) software, has announced a new partnership with Vantaz, a Chilean-based consulting firm specializing in the mining industry. Vantaz will serve as a Medgate representative in Chile and regions of South America, providing both sales support and consulting services to customers implementing the Medgate EHS software.
"The Medgate-Vantaz partnership is founded on common expertise between our two companies," comments Mike Jackson, Senior Director of Global Sales at Medgate. "With a demonstrated knowledge of risk, safety, and environmental best practices, Vantaz is well-positioned to bring Medgate's solutions to Chile and support the complex needs of our customers. We look forward to working together."
"EHS has become a core issue for Chilean and South American corporations, as it affects their competitiveness in the global marketplace" says Mauro Mezzano, Co-CEO and Partner at Vantaz. "Companies here are keen to implement best practices that will improve EHS performance and promote a safer, more sustainable work environment. The use of Medgate's software is a best practice, and that is why we're excited to bring it to Chile."
Medgate and Vantaz both have an established presence in the Natural Resources sector. Mining giants BHP Billiton and Barrick Gold are already working with both companies, while the Medgate customer list also includes Newmont, Rio Tinto, and several of the world's largest oil & gas companies. Vantaz is well-established in its operating regions with customers such as Codelco, Chile's largest copper mine, Kinross, and Glencore Xtrata.
Chilean companies interested in learning more about Medgate's software should contact Vantaz at http://vantaz.com/contact-us/.
About Medgate:
Medgate is the leading global provider of enterprise Environmental, Health, and Safety (EHS) software. Our occupational health, safety, industrial hygiene, and environmental software products offer the most comprehensive functionality on the market. Available in multiple languages, Medgate software is used across the globe in hundreds of the best known corporations and government entities.
Our channel partners include international firms with deep expertise in EHS and a proven track record of success in their region. Medgate's core value is client service excellence and we carefully select partners who share this commitment. Companies interested in a partnership with Medgate should contact us to learn more.
About Vantaz:
Vantaz is an international management consulting firm dedicated to transformation in mining. We provide personalized business consulting for our mining and resource clients that focuses on the process and people perspective of project implementation. Through knowledge, experience and passion, our highly dedicated team develops innovative proposals that drive real value to our clients.
Vantaz has an international presence, with offices in Chile, Australia, and Peru – countries at the core of the mining world – and additional projects in Peru, Colombia, Ecuador, Costa Rica, the Dominican Republic, and Argentina. We are proud how we have expanded and plan on continuing to do so.