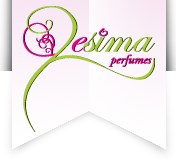 Desima Perfumes Wholesale Perfumes Announces Complimentary Shipping For Orders Over $75
(PRWEB) December 18, 2013
Retailers and shop owners all across the country know that this time of year sees a spike in sales for perfumes and colognes. To keep up with customer demand, stores in the fragrance selling business and others looking to stop and smell the roses and profits from offering bestselling perfumes for men and women can now stay stocked with top designer perfumes from wholesaler and wholesale perfume distributor Desima Perfumes, LLC. And besides the competitive deals on popular brands for retailers buying in bulk, individuals can now purchase the aromatic pleasures of women's and men's perfumes and colognes in smaller individual piece sets and receive free shipping for orders over $75 in the USA.
Desima Perfumes has been a wholesaler and distributor for four years and also has an e-commerce section for individuals shopping online for smaller quantity orders. Desima Perfumes is currently making it easy to shop for the holidays with free shipping across the US for order over $75. With the packed stores and hectic traffic of the holiday shopping season, many customers are making purchases online as one way to avoid the added stress that comes with the season. And by going with an online wholesaler like Desima Perfumes, buyers can choose from a vast inventory of popular products and brands such as Polo cologne for men, Arden Elizabeth Arden fragrance, Ralph Lauren Perfume and more. In addition to wholesale perfumes, Desima also offers lines of lotions, splash and shower gels and gift sets of products for men, women and children. Wholesale orders for retailers and others looking to stock bestselling perfumes and colognes start at a minimum of 30 pieces and $350 and up. With merchandise going fast for the holidays for many stores, staying in stock with brands like Arden Elizabeth, Polo, Ralph Lauren, Dolce & Gabbana and others is vital to keep up with the busy shopping season.
Desima Perfumes wholesale perfumes as well as their direct purchase individual piece and gift sets are all available at great prices, and the free shipping deal for US orders over $75 makes it a smart option for those looking to score the hottest fragrances this season. More details about all the top brands of perfumes, colognes and more are available online at http://www.retailperfumes.com.