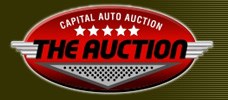 (PRWEB) December 18, 2013
With winter's cold weather descending upon the Northeast having a car is more important than ever. Anyone looking to buy a new car at a great deal should visit Capital Auto Auctions Philadelphia. Capital Auto Auction is now holding twice weekly public auto auctions that feature quality used cars of all shapes and sizes at extremely reasonable prices. In fact, Capital Auto's prices are so low that they are the same prices that have traditionally been reserved for dealers.
Conveniently located right off the highway at 5135 Bleigh Avenue Philadelphia, PA, Capital Auto offers the best used car deals in Philadelphia. And four Northeast locations there is a Capital Auto Auction that's convenient for everyone.
Capital Auto Auction's friendly staff is on hand and ready to assist buyers locate the custom truck, motorcycle, sedan, or coupe that best suits their needs at unbelievable prices with their giant selection of used cars including nearly all makes and models, Capital Auto Auction is the premier source for used cars and the leader in Philadelphia public auto auctions. Capital Auto Auctions holds "As-is auctions" that can be both thrilling and fun while saving customers thousands of dollars compared to shopping at traditional dealers.
Those looking for Pennsylvania used cars are advised to head down to Capital Auto Auction as soon as possible. Their inventory changes daily and with their twice-weekly public auto auctions there is always something happening at Capital Auto.
At Capital Auto, customer satisfaction is priority number one. Their experienced staff is committed to keeping customers every step of the way. Capital Auto Auctions Philadelphia can be reached at (215) 332-2515, online at http://www.capitalautoauction.com, or visit in person at any one of their four locations.