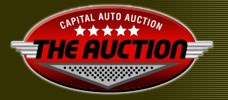 Maryland (PRWEB) December 18, 2013
Capital Auto Auctions is now holding online used auto auctions in addition to their twice weekly Live in-person auctions. Now those wishing to buy a used car at a public auction can do so from the comfort of their own home.
Most Maryland used car shoppers would like to have the same discounts that used car dealers get when they purchase vehicles for their lot. Now, thanks to Capital Auto Auction's Maryland public auto auctions, consumers can now enjoy the same benefits as the dealers do when they shop at Capital Auto Auction.
Most auto auctions are dealer only events, and prospective buyers must show proof that they are associated with a used car sales operation before they're let in. However, anyone can attend the twice weekly auction at Capital Auto Auction Maryland, either by visiting in person or attending online.
Aside from the Maryland auto auction, Capital holds twice weekly public auto auctions at its other locations including Philadelphia, New Hampshire, and Washington, D.C.
While most used auto dealer's mark up their prices considerably, Capital Auto Auction offers the lowest prices on the market because the company sells cars in such large quantities.
Those attending a Capital auto auction in Maryland, for instance, will find the same low prices that the company's other three locations offer. It's always smart to shop around and compare prices before making a purchase, and visitors to Capital auctions are under no obligation to buy a vehicle when they walk onto the lot. Instead, they can spend some time viewing the vast number of car that are available at every auction. After viewing the whole field of used vehicles it's easier to make a better, more informed choice about the make and model of vehicle that will provide the best value.
Vehicles that are for sale at Capital auction site come from a variety of sources, including charity donations, used FBI fleet vehicles, new car dealer trade-ins and bank repossessions. Those who prefer to shop online can register for free at the Capital website, at http://www.capitalautoauction.com, and begin sizing up a vast number of autos that are listed with full details about the vehicle and a photo of the car. With all of that information, it's easier and more fun to choose the car that suits each individual best.
Capital Auto Auction Washington D.C.
1905 Brentwood Road, NE
Washington, DC 20018
Phone: (202) 269-3361
Fax: (202) 529-4452