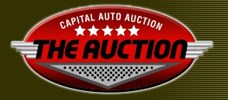 (PRWEB) December 18, 2013
Capital Auto Auctions, the nation's leading public auto auction house, is now holding public vehicle bidding events in Philadelphia three times a week.
Capital Auto Auctions works with many charitable organizations and has recently added a charity links page to their website. Visitors can see a list of various local charities and learn how they can donate funds, goods and vehicles, RV's, boat's motorcycles to the charities.
The website shows a wide variety of charities, including many that are looking for vehicle donations. A large number of charities are listed, complete with website links and phone contact information for those looking to learn more about getting involved or how to make a donation.
Capital Auto Auction specializes in car auctions but they have also seen many different types of all-terrain vehicles through their doors. Boats and RVs are also eligible for their vehicle bidding events. Capital Auto Auction's vast inventory changes daily and boasts a large range of cars, trucks, SUVs, motorcycles and all kinds of vehicles that are available at auction. Unlike many auto auctions in Pennsylvania, Capital Auto Auction hosts public events where anyone is allowed to attend for free. Visitors are encouraged to place a bid, but spectators are allowed to watch if they so choose. Some patrons return to their auction house many times to see what new types of vehicles are available each week.
Capital Auto Auction will be hosting many events during the month of December, both live and web based auctions. Check their schedule online to find out when they are holding each auction event. Web users should note that all auction start times are Eastern.
Capital Auto Auction expanded from Washington, DC to Philadelphia, Pennsylvania and has been known for its quality public auctions and sales in Philly for many years. Cars from around the world have been purchased and sold through their public auto auction events. With the addition of the new locations, as well as the addition of internet sales, Capital Auto Auction is growing even more in popularity and shows no signs of slowing.
Philadelphia Auction Location
5135 Bleigh Ave
Philadelphia, PA 19136
Phone: 215-332-2515
Fax: 215-332-25534
To learn more about Capital Auto Auction, the company's public auto auctions, or how to support their local charities, visit the company website at http://www.capitalautoauction.com.