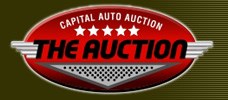 (PRWEB) December 18, 2013
Capital Auto Auction New England holds twice-weekly public car and recreational vehicle auctions that are open to the public (one online and one live/drive both on Saturday's). The auction house sells donated vehicles, repossessed cars, government vehicles, and used vehicles on consignment. An auction calendar is posted to list the vehicles that will be on the block.
Bids can be done by proxy with winners informed when they have the winning bid. A small deposit is needed to hold the vehicle, but bids can start as low as $100. Full payment and pickup must be made within one business day. Interested parties can also have their own vehicles put up for auction as long as there are no liens against the cars.
Webcasts held by Capital Auto Auction helps individuals bid on a vehicle without having to physically attend the local auction. A maximum bid is set by the consumer. Reserve prices can be set prior to the auction start and require a minimum bid must be met before the auction can close.
Listing details are viewable on the Capital Auto Auction website for all locations. Listings include make, model, features and condition. Vehicles are typically sold as is and repairs are taken on by the buyer.
For auto auctions in the New England area, interested parties can stop by the Capital Auto Auction website. An auction calendar is viewable to see when online and live auctions are being held. Live events are typically held on Saturdays while online auctions are any day of the week. Listings of vehicles are posted on the Friday evening before the event.
Capital Auto Auction New Hampshire
190 Londonderry Turnpike
Manchester, NH 03104
Phone: (603) 622-9058
Fax: (603) 622-9063
Public auto auctions are held in other locations besides New Hampshire including New Hampshire, Maryland and Washington DC. The website http://www.capitalautoauction.com has additional information regarding online auto auctions and live events. A contact form is available for inquiries.