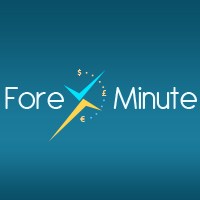 The brokerage firm has kept the maximum investment limit at $5000; however, the minimum trading amount has been fixed at $250.
London, UK (PRWEB) December 21, 2013
NRGbinary ensures higher returns for traders who open a trading account The brokerage firm has kept the maximum investment limit at $5000. The minimum trading amount has been fixed at $250.
According to ForexMinute, a reliable source for Forex brokers' reviews, Forex and Bitcoin news, NRGbinary is high-end trading services provider for it brings one of the best in industry websites for traders which is then added with attractive discounts that are being offered for traders at tandem.
Highly Sophisticated Trading Experience
NRGbinary admits that its website is meant to help traders and for that it did not compromise on the quality standard and the outlook of the website. According to a reviewer at ForexMinute the homepage of the NRGbinary website gives the trader the illusion he is standing on the floor of NASDAQ watching the ticker tapes pass overhead.
Sixty Second Trading Option for Traders
The reviewer at ForexMinute admits that the high-end trading experience for traders is now on offer from NRGbinary; one of the best options is '60 seconds binary options' which is not only highly sophisticated yet profit generating.
He admits that the Sixty Second trading option is meant for professional traders who can trade with great pace and cope with the pressure at the same time. According to him, 60 second trading is a mega challenge which though ensures higher returns, brings a lot of adrenaline rush.
About ForexMinute.com
ForexMinute, the world's leading Forex news and views portal, has become a one-stop solution provider for Forex traders and brokers as well as Bitcoins news. It provides all the required tools to individuals to become a professional Forex trader. Also, it helps Forex brokers provide high-end user-friendly trading experience to traders with an array of resources e.g. financial news by the minute, fundamental analysis, technical analysis, Forex tools and others.
For more information, visit http://www.forexminute.com or call +1 800 758 5780.
You can have the ForexMinute newsletter delivered to you each trading day. Simply sign up today. You will be kept up to date on the latest market action. It's free and simple -http://www.forexminute.com/newsletter.