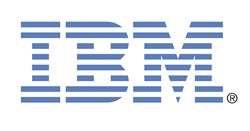 "We are excited to welcome IBM to our world-class partner group and introduce their outstanding career opportunities to members of our Lime Network, many of whom are the game-changers of the future." Tom Wilson, Lime Connect global board chairman
New York, New York (PRWEB) December 19, 2013
Lime Connect is pleased to announce that IBM has expanded their relationship and has joined the not for profit organization as a corporate partner in the U.S. to connect with high potential/high achieving university students and alumni who happen to have disabilities for careers. The company, long known as a leader in the disability arena, fully values the intellectual capital that people with disabilities possess and was instrumental in establishing Lime Connect in Canada.
As a result of the expanded partnership, IBM will now also participate fully in The Lime Connect Fellowship Program, and share internship, co-op and full time roles with 4600+ members of The Lime Network. 2014 internship opportunities, including software development, Extreme Blue technical, development engineer and procurement engineer roles, are currently available along with opportunities with founding partner PepsiCo, Target, Google, Goldman Sachs and Bloomberg LP via The Lime Network for university students in the U.S. "We are excited to welcome IBM to our world-class partner group and introduce their outstanding career opportunities to members of our Lime Network, many of whom are the game-changers of the future," stated Tom Wilson, Lime Connect global board chairman.
The Lime Network is designed as an exclusive online community for students, and alumni, with disabilities at leading universities throughout the U.S. and Canada that provides access to professional development webinars as well as notification of scholarships, The Lime Connect Fellowship Program, Canada recruitment receptions, additional internship and full time career opportunities with corporate partners and "The Lowercase d" blog.
About Lime Connect:
Lime Connect is leading the way as the premier resource for top talent in the disability space by attracting, preparing and connecting highly accomplished individuals with disabilities for careers with the world's leading corporations. Our goal is to break stereotypes and lead all companies to realize the importance, and value, of employing people with disabilities at every level of education, talent and ability.