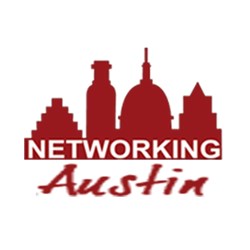 "We're excited to work with both the Lakeway and Bee Cave Chambers to provide a totally new type of networking opportunity." said Jim McCullick
Austin, Texas (PRWEB) December 31, 2013
Austin's oldest professional networking group, Networking Austin, is excited to announce that after eight years they are once again holding meetings in Lakeway, TX. An introductory meeting was held on Tuesday December 17th with plans to hold future weekly meetings on Wednesdays from 7am to 8:30am. Networking Austin meetings are scheduled to take place at Café Blue in the Hill Country Galleria.
For some time, Networking Austin has been holding regular networking meetings for business professionals at The Headliners Club in downtown Austin. This fall the premier Central Texas networking group announced their plans for expanding to new locations, including Lakeway and West Austin.
Networking Austin founder Jim McCullick is looking forward to offering individuals and businesses in Lakeway a chance to connect saying, "we're excited to work with both the Lakeway and Bee Cave Chambers to provide a totally new type of networking opportunity. Unlike other systems we focus on helping people build relationships rather than hit numbers. This area has seen a lot of positive growth in recent years, and now professionals in Lakeway will have the same access to our unique networking system as their peers in Austin."
Networking Austin shies away from the rigid structures of other networking systems that require a certain amount of participation and lead generation without building trust amongst the members. Instead it is a relaxed, open forum where professionals are able to build long-term referral groups by forging business-based relationships. Networking Austin has seen hundreds of millions of dollars generated through their system as members create bonds and become invested in each other's success.
Networking Austin invites all professionals in the Austin and Lakeway areas to join them in their weekly networking breakfasts either in Lakeway on Wednesday mornings or in Austin at the Headliners Club on Thursdays 7:00 a.m. until 8:30 a.m. To learn more about Networking Austin or to join the group, please visit: http://www.networkingaustin.com
About Networking Austin
Networking Austin founder Jim McCullick has been managing networking forums for nearly 20 years. Prior to starting up Networking Austin, Mr. McCullick developed another successful organization, The CEO Network. Using that experience he has been able to build Networking Austin into a premier networking organization that is proven to help members make valuable business connections, generate leads and improve sales.