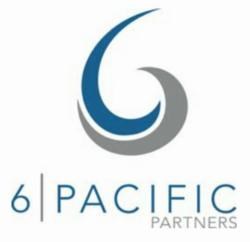 We are very excited about the creation of MetaFund which will allow us to deepen our resource base, expand our investment mandate, and receive additional support from a renowned investor group.
Los Angeles, CA (PRWEB) December 19, 2013
Today 6Pacific Group announced that its direct investment unit, 6Pacific Capital, will create a new investment vehicle in partnership with MetaBrand, the leading consulting firm to early stage natural products brands, and a large, independent private equity group. This new investment vehicle will be launched as MetaFund, and will primarily focus on growth capital investments in the food, beverage and nutrition industries.
MetaFund will benefit from the seasoned investment and operating team of 6Pacific Capital, now with the ability to offer growth capital to selected clients along with its industry-leading suite of consulting services. Both MetaBrand and 6Pacific Capital have extensive experience in the natural products industry, including 6Pacific's sale of New Chapter to Procter & Gamble in 2012. Tariq Afghan will continue to lead transaction evaluation and execution for 6Pacific Capital. Afghan will be supported by 6Pacific's investment team and group of seven Operating Partners.
"6Pacific Capital is the ideal investment firm to partner with MetaBrand's rapidly growing platform servicing innovative, high growth food, beverage and nutrition companies," said Eric Schnell, Founder of MetaBrand. "This new partnership fulfills our previously announced MetaFund initiative, and our respective teams have a shared vision on the opportunity for value creation in the consumer industry. 6Pacific Capital provides us with a world-class team with a strong track record of success. We are already working on our first transaction together."
As part of this development, 6Pacific Group has decided to carve out its advisory business and will now become an investment firm focused solely on equity investments. The firm is exploring new alternatives for its advisory business to be announced in 2014.
"We are very excited about the creation of MetaFund which will allow us to deepen our resource base, expand our investment mandate, and receive additional support from a renowned investor group," said Tariq Afghan, Managing Director and Head of Equity Investments at 6Pacific Group. "This new positioning will enable us to invest behind recent advancements in technology and science that can be applied to consumer products. We know that consumers want to be honored by being offered a steady flow of new and unique products by both marketers and retailers."
MetaBrand will continue to provide consulting services, while MetaFund's mandate will be to provide growth equity investments. The businesses will be complementary to one another and the combination offers great economies of scope for continued expansion.
About 6Pacific Group
6Pacific Group is a specialized investment firm focused on the consumer industry, with deep experience in sectors such as health/nutrition, food/beverage and personal care products. 6Pacific Group typically invests in established, rapidly growing companies who require additional capital to accelerate business growth. 6Pacific Group has offices in New York, Los Angeles and Costa Rica. For more information about 6Pacific Group, visit http://www.6pacificgroup.com.
About MetaBrand
Created by natural products industry veteran and Steaz Teas Co-founder Eric Schnell, MetaBrand, based in Edison, NJ, offers turnkey "R&D to retail" services to start-up and early-stage natural and organic beverage and supplement brands, including product formulation and development, manufacturing, distribution, and sales, marketing and promotional strategies. With a team of more than 35 expert advisors and long-standing industry relationships, MetaBrand helps companies quickly and efficiently develop winning formulations for natural product concepts that are safe and efficacious, regulation compliant, and scalable. For more information on MetaBrand, visit http://www.metabrandcorp.com, info(at)metabrandcorp(dot)com, or call 888.611.5573.