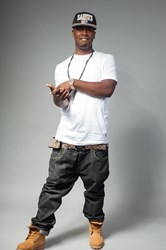 New Orleans, LA (PRWEB) December 19, 2013
Coast 2 Coast Mixtapes announces the release of the "Do It" Music Video by Tre-G. The project, presented by Coast 2 Coast Video Distribution, is now available for view on YouTube. The video is produced by Elephant Quilt Productions.
Tre-G is a rapper from New Orleans raised by his grandmother because his mother left to serve in the army. Tre was never given the opportunity to meet his biological father but once his mother returned from the service, they moved to the West Bank area known as the cut-off. Discovering his talents in High School during Rap battles, Tre started practicing and nurturing his new found passion. At the age of 19, Tre decided to move to San Diego California to seek better opportunities but found encouragement to pursue what he loved to do, making music.
Tre put out his first mixtape entitled "My Solja Story", performing in cities like San Diego, L.A. and, Tijuana quickly building a fan base. Later moving back to New Orleans, Tre dropped his second mixtape entitled "N.O. Pain N.O. Gain". Due to Hurricane Katrina and poor marketing this project brought little success, forcing the rapper to rely on the streets to survive. One bad decision led to another and Tre found himself arrested in 2009, convicted of drug charges and incarcerated for 3 years. Released in 2012 Tre took his new found freedom as a second chance, promising himself do whatever it takes to pursue his passion for music.
Tre's recently released "Do It" video is for the first single off the album entitled Ready 2 Blow. Tre-G begins to show the world why he is New Orleans best kept secret. Showing his versatility in singles like "Going" and "Ready 2 Blow", he shows fans that he will be around for a while. In songs like "I Aint Worried" he proves he is more than a rapper, but also a song writer. Tre-G has also released another new single entitled "Going Bananas", which is on Tre-G's upcoming album entitled "U Alive I'm Liv'n". Purchase "Do It" on iTunes.
About Coast 2 Coast Mixtapes
Coast 2 Coast Mixtapes are the most widely distributed mixtapes in the world, with over 100 million downloads/plays generated by over 200 volumes officially hosted by major artists. Coast 2 Coast has a solid reach in the new music industry with a digital magazine, DJ coalition, industry tips blog, yearly convention, and more. Coast 2 Coast Mixtapes represents a unique opportunity for artists of all urban genres, from major to indie. For more information, visit http://www.coast2coastmixtapes.com.