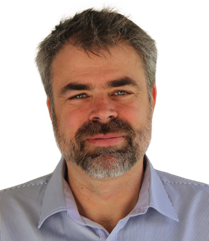 eBay 101-Live: Getting started and How to Find Your 1st Product to Sell
(PRWEB) December 20, 2013
eBay product intelligence expert, Neil Waterhouse of Waterhouse Research, is pleased to announce the launch of his upcoming DVD titled, eBay 101-Live: Getting started and How to Find Your 1st Product to Sell. The new DVD will teach how to get started making money on eBay and how to find the right high profit product to sell.
According to Waterhouse, over 460,000 people make a full-time living from eBay. As an eBay product intelligence expert and author of best-selling book "Million Dollar eBay Business from Home," Waterhouse has the expert experience and advice to help anyone start a successful career on eBay.
"Working for yourself doesn't have to be a dream," says Waterhouse. "You can make that dream a reality today and this DVD is where to start!"
In the new DVD, Waterhouse will discuss how he started a multi-million dollar eBay business from home with zero money. He will share information like which products cost less than $40 but make over $5000 per month.
The DVD will also feature:

Which products to sell
How to find what's hot on eBay
New products vs. used products
How to double your eBay
How to find which eBay items have the most watchers
And a special bonus Q & A session
eBay 101 –Live: Getting Started and How to Find Your 1st Product to Sell is available now at http://neilwaterhouse.com/ebay101/.
To find out more information about how Waterhouse Research, please visit http://www.waterhouseresearch.com.
About Waterhouse Research
Waterhouse Research is the brain child of Neil Waterhouse, author of eBay book "Million dollar eBay Business From Home – A Step By Step Guide."
The concept of Waterhouse Research began its creation back in 2002 by Neil to help him find out which items (keywords) were the hottest items on the internet. Neil would track these keywords and see which keywords reported a sale. The goal of Waterhouse Research is to help eBay sellers make more money on eBay by showing eBay sellers which items to sell and reveal the suppliers. Our mandate is to help eBay Sellers make more money. Our customers vary from new customers learning how to sell at eBay to top 500 eBay businesses. Our customer service team is here to help you. Their job description is "To make you smile!" and we find the best way to do this is help our customers make more money. We take pride in our work and offer a no questions asked 100% money back guarantee on everything we do.