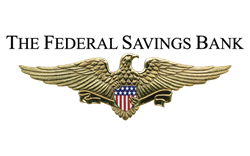 housing starts reached their highest point since 2008
Chicago, IL (PRWEB) December 18, 2013
As millions of Americans have enjoyed the opportunity to get a low rate mortgage for the last few years, the end of 2013 has many wondering what the housing market will look like next year. The Federal Savings Bank reviews 2013 as well make its prediction for 2014.
Year in review
Home prices have seen a rapid appreciation in many regions of the country, in part due to a low inventory and investor interest. When home prices bottomed out during the recession, many residential investors took the opportunity to snag properties at low prices and eventually helped the housing market stabilize. Prices are returning to normal levels and individuals are constructing new homes. In fact, just today, according to the U.S. Census Bureau on December 18th, housing starts reached their highest point since 2008. Investors now have to scale back their real estate purchases as they are no longer able to find the same deals due to rising prices.
For regular homebuyers, this may be beneficial. First-time home buyers in particular have a hard time competing with residential investors who may make all-cash offers. The Federal Saving Bank encourages its first-time home buyers to get approved as soon as possible to prepare to show serious bids because for sellers, all-cash offers are tough to refuse. Higher home prices may actually help first-time homebuyers close a deal if they show an approved credit line with their bid.
Prices in certain cities spiked, causing some to wonder whether they were entering into bubble territory. California was one state that had many cities experiencing huge growth month to month. While sales remained strong throughout the year, the National Association of Realtors (NAR) Housing Affordability Index reached its lowest point in five years during August of 2013.
2014 predictions
Many real estate professionals have recognized that the housing market has made great strides in 2013 and expect the trend to continue heading into next year. However, the pace of growth and price appreciation will not be the same.
The Federal Savings Bank expects home price growth will slow to about half its 2013 pace. For the housing market, slower and steadier growth may stabilize the market and prevent it from entering into dangerous and fragile conditions. "A low and steady market is a healthy market" says Nick, a banker at The Federal Savings Bank
Contact the Federal Savings Bank, a veteran owned bank, to find a low rate mortgage.