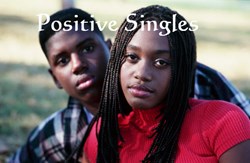 Los Angeles California (PRWEB) December 19, 2013
PostiveSingles.com is happy when its members are happy, and the popular dating website for singles who have sexually transmitted diseases always has many satisfied customers. One particularly happy long-time member has decided to spread the joy he has found at the site and to be the brand's ambassador by his own accord.
Many members at PostiveSingles.com have had such a great, life-changing experience that it's common for them to want to spread the word and tell everyone how the site has helped them. And most do tell everyone that they know that suffers with an STD that there is support and a sense of community at PostiveSingles.com. One person from South Africa who has been a member at the dating site for several years has decided to use everything in his power to tell all the STD-infected people in his country about the site at his own expense and without any compensation.
This prolific South African member, who wishes to remain anonymous for now, emphasizes that the reason he has decided to take the time to positively influence others about his experience at PostiveSingles is because there are still many people who are ashamed of their STD diagnosis. These people live in fear that others will find out, causing them even more stress. These are people who are already under a great deal of stress simply by living with this illness and the thought of trying to date sometimes seems impossible. There is a large percentage of people in South Africa who have been diagnosed with sexually transmitted diseases and these people need to get support and love from somewhere. Even if they don't find the love of their lives at PositiveSingles, they will find a supportive community of people who deal with the same problems. And with so many people from all over the world registered, there's a good chance they may find love.
This generous anonymous member says that his life has changed so much while he has been spending time on PositiveSingles.com. He talks about how he was surprised to find such a nice community of supportive people at the site. PositveSingles is the premier site for people with sexually transmitted diseases who want to meet others in the same circumstances. The site genuinely cares about its members and there is an obviously caring community of people within the site. It is necessary and meaningful to share hope and love with everyone who is suffering with an STD, especially those in the South African community.
About PositiveSingles.com
As the largest and most trusted online dating site for people living with Herpes, HPV, HIV / AIDS, Hepatitis, Chlamydia, Gonorrhea, Syphilis and other STDs, PositiveSingles.com is completely anonymous and cares about members' privacy more than other sites. You are not required to submit any information that you are not comfortable with on this site. Whatever you are looking for Herpes dating, HPV dating, HIV AIDS dating, or any other STD dating, PositiveSingles.com is the best place