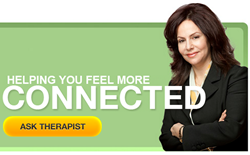 (PRWEB) December 19, 2013
Irina Firstein, one of NYCs premier couples therapist, is pleased to announce the addition of couples therapy consultations for Russian native speakers, in order to help couples and individuals overcome their fears and problems. In addition to offering sessions in Russian, to native Russian speakers, she is pleased to combine this with all new Skype consultations, making it possible for couples who speak Russian, to get the help they need, miles away.
Couples and individuals can get the help they need, all from the comfort of their home, or office.
To learn more about Skype consultations, clients are encouraged to call 212-953-1388 or visit http://www.psychotherapist-newyork.com.
Irina Firstein is a licensed therapist, with over 20 years of experience, offering therapy to individuals and couples, for a variety of topics ranging from alcohol and drug addition, to couples and marriage counseling.
About Irina Firstein
Irina Firstein is one of NYCs top couples, and individuals, therapist. With over years of experience, Irina helps patients with all forms of counseling, ranging from couples and marriage counseling, to alcohol and drug addiction. When the media need a reputable analyst, they call Irina Firstein. With appearances and mentions in places such as Inc.com, HitchedMag.com, Forbes.com, and CBS, Irina Firstein is a trusted and well known professional. Contact the top NYC couples therapy specialist.