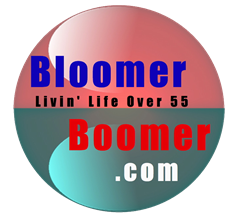 Livin' life over 55.
Sacramento, California (PRWEB) December 19, 2013
Practically everyone worries about overeating during the holiday season – but for people with a certain type of eating disorder this time of year can be catastrophic – bringing to a crisis point a behavior that they're struggling with and barely keeping a lid on all year long.
Binge Eating Disorder (BED) was recently added as an official diagnosis in the DSM-5*. This addiction has no boundaries of gender, race, ethnicity, age or income. The ranks of binge eaters include: politicians, grandmothers, fathers, pre-teens, newlyweds and corporate titans. It's such a secret world, there are no concrete stats except that binge eating, compulsive overeating and emotional eating afflict half the population of people with eating disorders. It's a silent but devastating disorder that can result in major health problems - even death, if untreated.
Eating disorder experts Jennie Kramer, MSW, LCSW and Marjorie Nolan Cohn MS, RD provide hope and have helped hundreds of men and women make a permanent shift to healthy eating and living. Kramer is founder and executive director of Metro Behavioral Health (MBHA). Cohn is the Nutrition Manager of MBHA and spokesperson for the Academy of Nutrition and Dietetics.
Kramer and Cohen complement each other with their respective areas of expertise - behavioral issues and nutrition. They are outstanding resources and as a result of their experience can provide essential information on BED and related eating disorders including how to:

Identify binge eating so that people with this disorder recognize themselves (and loved ones gain insight into a problem they might not have known existed).
Get to the root of the problem (hint: it's not about the food).
Match the best treatment options to the individual, since solutions are not one-size-fits-all.
Overcome the urge to binge and instead incorporate healthy habits into every day routines.
Make a permanent shift to healthy eating and living.
*Diagnostic and Statistical Manual of Mental Disorders, Fifth Edition, abbreviated as DSM-5, is the 2013 update to the American Psychiatric Association's classification and diagnostic tool. In the United States the DSM serves as a universal authority for psychiatric diagnosis.