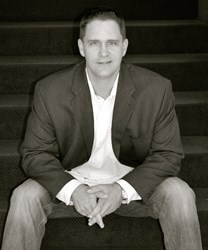 You need to find the core message behind what you do as a business.
Temecula, CA (PRWEB) December 21, 2013
In his ongoing series of podcast interviews with a wide range of successful social media and marketing entrepreneurs, Wes Schaeffer, The Sales Whisperer®, talks with Jason Clegg, founder of ConvertWithContent.com.
Clegg is a firm believer in establishing a lifetime relationship with prospects and then clients by providing them with value in as many different types of media as possible. He told Schaeffer, "You're doing 'convert with content' style marketing when your marketing doesn't feel like marketing. You need to find the core message behind what you do as a business."
Clegg goes on to tell Schaeffer why he "loathes the SEO industry" and feels that most of the old school strategies from five or ten years ago are now hurting business owners today.
To hear the full interview, go to http://www.thesaleswhisperer.com/session29.
About The Sales Whisperer®
Wes Schaeffer is a sales and marketing industry leader who works with and specializes in the Infusionsoft sales and marketing platform. He and his team of Infusionsoft Certified Consultants educate, support and train clients on sales and marketing practices including social media, SEO, CRM, email marketing, and ecommerce.
Visit http://www.thesaleswhisperer.com to learn more about the company, and discover how it can help your business grow.