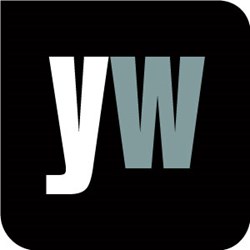 London, UK (PRWEB UK) 2 January 2014
A recent photo of Jennifer Hudson at a music video shoot recently revealed the singer's newly toned legs, Us Weekly reported December 17th. The article, "Jennifer Hudson Exposes Toned Thighs in Sexy Tight Leotard For Music Video: Pic," noted that since becoming a spokeswoman for Weight Watchers in 2010, the Oscar-winning actress has been happy to show off her trim and fit physique, reportedly going to a size zero from the size 16 she was on American Idol. On December 16th, she was spotted filming in Los Angeles wearing a black leotard with a black leather jacket on top, revealing toned legs that fans had not seen before. (http://www.usmagazine.com/celebrity-body/news/jennifer-hudson-exposes-toned-thighs-sexy-tight-leotard-music-video-pic-20131712#ixzz2noi9NrxO)
With this in mind, Yourwellness Magazine gave readers great exercises for toned legs. According to Yourwellness Magazine, 'There's a common myth that if you want to tone up your legs and bum then you need to devote all of your energy to squats and leg lifts. While it's true that you'll build incredible muscle in these areas, you'll never see it if it's hidden under a layer of fat. If you want to get rid of this fat that's hiding your slimmer bottom half, you need to add a fat-burning body routine to your weekly exercises. This means finding exercises that reshape your bum, thighs and hips.' (http://www.yourwellness.com/2013/12/great-exercises-toned-legs-tight-tushie/#sthash.yMNtiBel.dpuf)
Yourwellness Magazine gave readers four exercises to tone legs and bum.
1. Lunge with rotation.
2. Reverse Wood Chop.
3. Single-leg, Romanian Dead Lift.
4. Side Plank.
Yourwellness Magazine explained that readers will need to perform the following workout two to three times a week, with 10 to 15 reps of each exercise and moving from one to the next with just 30 seconds or less of rest in between. Yourwellness Magazine added that this workout will work to melt the extra fat that's getting in the way of leg and bum tone.
To find out more, visit the gateway to living well at http://www.yourwellness.com.