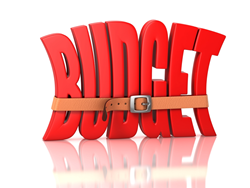 London, UK (PRWEB UK) 23 December 2013
Official figures show that the higher education budget is facing a multibillion-pound shortfall during the next parliament.
The chancellor, George Osborne, made a surprise announcement during last week's autumn statement that student number controls at universities will be abolished. However, he admitted to a parliamentary select committee on Thursday that he would not be able to fully fund the new policy by selling off the student loan book, despite saying he would last week. Read more on this here.
Figures from the Office of Budget Responsibility (OBR) show that by 2018, the business department will be facing a £1.7bn shortfall to fund an extra 60,000 student places a year across universities.
As a result of an increase in the loans that are expected to be written off, the higher education minister, David Willetts, has also revealed that the sums expected to be returned to the government from student loans issued from next year will also be reduced by up to a billion pounds.
Latest figures show that the total amount of student debt on the loan book stands at £45.7bn. On Monday Willetts told parliament that the percentage the government expected to write off as unpaid would rise from 30% to 35-40%. The result is that the government will be worse off than previously estimated by between £500m and £1bn each year from 2014. (Published on the Guardian newspaper on 12.12.2013 http://www.theguardian.com/education/2013/dec/12/higher-education-budget-multibillion-shortfall)
These deficits are additional to a current budget shortfall of £1.4bn, recently revealed by the Guardian, which has been caused in part by over-recruitment of students in private colleges.
Liam Byrne, the shadow higher education minister said: "The government said it wanted to give ambitious young people the chance to go to college; now we know it was a bare-faced lie. The money quite simply is not there – and ministers know it. This is a quite simply a cruel betrayal of British aspiration."
There is a prevailing view amongst UK university leaders that the reality is, the policy is un-costed and that no one knows how to pay for it.
With this financial uncertainty, it makes sense for organisations to look at how they can make operational savings, whilst safeguarding and enhancing their revenue streams.
A good Student Attendance management System is a crucial tool to use and will enable universities and colleges to reduce their costs, ensure they fulfil compliance obligations and improve the experience for their students.
An effective Student Attendance Management System can deliver 3 key benefits for educational institutions:
1. Tier 4 License compliance
2. Lower administrative costs
3. Increased revenues through improved student retention
Most manual systems involve the taking of registers, transferring data into spreadsheets before collating, further data transfer and then data analysis, before being able to identify potential issues. This all takes up an enormous amount of staff time, in academic and administrative departments, so the operational costs are frightening and present a major opportunity for efficiency improvement.
The time this process takes often means that it is too late to take any meaningful action by the time any issues have been highlighted.
Repeatedly keying in attendance data onto spreadsheets invariably brings in unintentional errors, so as well as being late and costly, the resulting information is often unreliable. This is massively demotivating for the staff involved as they know that the system they are doing their best with is not fit for purpose and costs far too much.
A good Attendance Management Policy supported by a good Student Attendance Management System can deliver the following benefits to Students and their institution:

Tier 4 Compliance
Improved Student Attendance and engagement
Improved communications with students and staff
Reductions in operational costs
Improved staff morale
Improved student attainment
Health & Safety, Duty of Care
Improved student retention
Improved revenues
Improved institutional reputation
Increased demand from new students
BQuSAMS (Student Attendance Management System) ensures that users can easily implement their Student Attendance Policy, helping to improve attendance and engagement, improving the student experience and compliance with Tier 4 licence obligations in an efficient and cost effective manner.
A good Student Attendance Management System (SAMS) will produce accurate data to evidence the engagement and progress made by their students and enables cost effective reporting to their stakeholders.
A further benefit is that the systems real time reporting enables staff to easily identify students whose attendance and engagement is below expectation immediately. They can then make effective intervention to work with the student concerned and provide appropriate support and encouragement to get them back on track.
This has a profound positive affect on student retention, which greatly improves revenues.
It also leads to improvements in the numbers of students completing and attaining their qualification, which enhances the reputation of the university.
The SAMS also enables colleges and universities to fulfil their requirements for Tier 4 licence compliance for tracking student's attendance and study engagement and to be able to quickly provide evidence if required. This can be an enormously time consuming, costly and inefficient process, which often fails to deliver the necessary information needed to comply.
BQuSAMS are happy to discuss individual organisational needs and to match a system in both functionality and cost to our customer's needs. For more information on BQuSAMS, visit http://www.bqutms.com/overview.html.