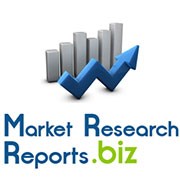 Albany, NY (PRWEB) December 19, 2013
ICT Priorities in Manufacturing - Enterprise ICT investment plans
This report presents the findings from a survey of 166 manufacturers regarding their Information and Communications Technology (ICT) investment priorities. The survey investigates the core technologies which manufacturers are investing in, including the likes of enterprise applications, security, mobility, communications and collaboration, and Cloud Computing.
To Read the Complete Report with TOC Visit: http://www.marketresearchreports.biz/analysis-details/ict-priorities-in-manufacturing-enterprise-ict-investment-plans
Introduction and Landscape
Why was the report written?
In order to provide deeper insights into manufacturers' ICT investment priorities and strategic objectives.
What is the current market landscape and what is changing?
Cloud computing is currently receiving lower investments in the manufacturing sector. However, Kable believes that spending on cloud computing is set to witness an upward momentum in the coming months.
What are the key drivers behind recent market changes?
Manufacturers are planning to invest in cloud computing in the coming two years, primarily driven by its advantages such as cost reductions, ease of management, and improved scalability.
What makes this report unique and essential to read?
Kable Global ICT Intelligence has invested significant resources in order to interview CIOs and IT managers about their IT investment priorities. Very few IT analyst houses will have interviewed 160+ ICT decision makers in manufacturing sector in H2 2012.
Click Here To Download Detail Report: http://www.marketresearchreports.biz/sample/sample/181187
Key Features and Benefits
Recognize manufacturers' strategic objectives with regards to their ICT investments.
Identify manufacturers' investment priorities based on their budget allocations across core technology categories such as enterprise applications, security, mobility, communications and collaboration, and Cloud Computing, etc.
Learn about the drivers that are influencing manufacturers' investments in each technology category.
Establish how manufacturers' IT budgets are currently allocated across various segments within a technology category.
Gain insight into how manufacturers' plan to change their ICT budget allocations across various segments within a technology category.
Key Market Issues
Kable's survey shows that manufacturers are placing utmost importance on improving security/privacy with an average score of X on a scale of 1 to 4, to address issues relating to cyber and malware attacks effectively.
According to Kable's survey, 89% of manufacturers currently use BI tools, and 83% are planning investments in this area in the next twenty-four months. Demand for BI technologies is driven by manufacturers' desire to maximize efficiency, whilst at the same time identifying new revenue opportunities.
E-mail archiving is one of the most widely deployed content management technologies in the manufacturing sector, with penetration rates of 74%. Ever-increasing e-mail volumes and growing compliance requirements are making e-mail archiving a critical business consideration.
Manufacturers' increasing concerns related to rising carbon emission is driving demand for technologies such as green IT and virtualization within the sector. This is reiterated by Kable's survey results, which indicate that 93% of manufacturers are already using green technologies.
Manufacturers are also assigning equal importance to standardizing infrastructure technologies (with a rating of X), as they are continuously looking to reduce the complexity of their ICT infrastructure in order to improve their operations and reduce their IT management costs.
To Buy The Copy of This Report Visit: http://www.marketresearchreports.biz/analysis/181187
Key Highlights
Kable expects the demand for PLM, BPM, and ERP to be high in the next two years, as 63%, 58%, and 57% of manufacturers are planning investments in these technologies respectively.
In order to prevent data theft of critical business information and have strict control over systems and application access, manufacturers have been making widespread investments in identity and access management (IAM) solutions, with X% of respondents currently using such solutions.
The increasing acceptance of the bring your own device (BYOD) and cloud computing models by manufacturers and the availability of multipurpose mobile devices, the adoption of tablet computing is set to gain traction. This is supported by the survey data, as 87% of manufacturers are planning to make investments in this segment in the next two years.
With increasing globalisation, most manufacturers operate through diversified locations, and in order to reduce travelling and other associated costs and improve collaboration and productivity, 69% of manufacturers are planning investments in this area in the next two years.
Currently, hybrid cloud has the lowest penetration compared to other categories, however the demand for such solutions is set to rise, with 61% of manufacturers planning investments here through to the end of 2014.
About Us
MarketResearchReports.Biz is the most comprehensive collection of market research reports. MarketResearchReports.Biz services are specially designed to save time and money for our clients. We are a one stop solution for all your research needs, our main offerings are syndicated research reports, custom research, subscription access and consulting services. We serve all sizes and types of companies spanning across various industries.
Contact
M/s Sheela
90 Sate Street, Suite 700
Albany, NY 12207
Tel: +1-518-618-1030
USA – Canada Toll Free: 866-997-4948
Website: http://www.marketresearchreports.biz/
Blog: http://chinamarketreports.blogspot.com/