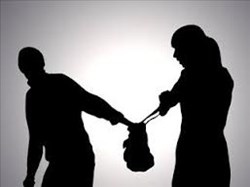 Your emergency is our urgency.
Baltimore, MD (PRWEB) December 21, 2013
Holiday theft can turn a happy celebration into a tragedy. The Holiday season is a time when busy people can become careless and vulnerable. Robberies increase during the holiday season because there are more shoppers on the streets shopping alone and parking in dimly lit places.
Consumers are not the only ones at risk; retail crime spikes during this time of the season with statistics showing that retail crime rates increase by 30%.
Safety is a priority. When doing holiday shopping keep these tips in mind.

Do not leave merchandise visible in your vehicle.
Be aware of cars following you home.
Be aware of cyber crime.
Do not give out your social security number.
If going out of town, leave keys with a friend or neighbor, keep a television and lights on and stop mail service until you return.
Park at well lite areas.
Shop with a family member or friend.
Check credit cards and bank statements frequently.
Don't post on social media you're leaving town.
Lock all windows and doors.
ServiceMaster by Singer is a full service restoration company serving the Baltimore Washington Metropolitan areas for over a decade. We are a leading restoration company providing Water Mitigation, Fire Damage Restoration, Mold Remediation, Complete Construction Services, Storm Damage Restoration, Crime – Trauma Cleaning, Hoarder Cleaning, and Residential and Commercial Cleaning Services. Call for more info: 410-563-2600