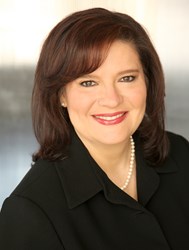 If your company absolutely can't offer pay increases or other monetary incentive this year, there are other approaches.
Los Angeles, CA (PRWEB) December 19, 2013
As the economy continues its rebound, many companies still erring on the side of fiscal caution are scaling back employee pay raises, year-end bonuses and even cost of living increases. Sonya Shelton, CEO of Executive Leadership Consulting, reminds organizations that money is not the primary motivation and there are other ways to reward, instill confidence in and keep staff motivated.
"Motivational factors such as a sense of achievement, recognition and opportunities for growth and development can play a greater role in providing employee satisfaction than rewards such as a higher salary," said Shelton, an international speaker, consultant and author of the book 'You're an Executive, But Are You A Leader?' "If your company absolutely can't offer pay increases or other monetary incentive this year, there are other approaches."
Here are three spot-on ways corporate leaders can keep teams motivated—that won't bust the budget.
1. Ditch the Typical 'Team-Building' Event
Thinking of hosting a 'team-building' event?
Don't.
Ditch the typical structured 'team-building' outings that often feel cheesy and forced and instead make your mission this: a simple, relaxing, no-pressure, no-agenda event that will be a treat to staff. Consider an in-house catered happy hour, rent a theater for a family movie screening, or negotiate a deal at a popular restaurant for a couple of hours of drinks and appetizers one day after work.
This type of carefree indulgence is the best way to naturally build rapport among staff. Teams who genuinely like each other or who have at least broken the surface and established common ground work better together, are more productive and see less turnover.
2. Cold Hard Cash
You may be unable to offer a year-long pay raise or hefty bonus—but that doesn't mean you can't give employees some monetary incentive. Consider an impromptu thank you card with a $50 bill enclosed—more if you can afford it—as a year-end gesture. It may not seem like much, but the unexpected factor and cash in hand, especially during the holidays, is sure to bring a smile, some adrenaline and a sense of appreciation to your staff.
3. Personalized Handwritten Notes
Communication is golden—and it doesn't cost a cent. Plus, as handwritten notes are so rare these days, they are a great way to capture attention and express gratitude. Take your time and be thoughtful. A little authenticity goes a long way. If you can offer specific examples of why a team member is appreciated and even better, be clear about future plans for reward, this gesture is likely to be well-received.
For more tips and information about Executive Leadership Consulting please visit http://www.executiveleader.com and follow Sonya Shelton on Twitter for leadership tips @SonyaShelton.
About Executive Leadership Consulting:
Sonya Shelton, CEO and founder of Executive Leadership Consulting, is the author of the book "You're an Executive, But Are You a Leader?" As an international speaker and consultant, she shows managers and executives how to increase their leadership effectiveness so they can boost their professional and business results.
Executive Leadership Consulting offers workshops and coaching programs designed to develop leadership capability at all levels of the organization. Shelton designed the programs at Executive Leadership Consulting based on her more than 25 years' experience as a leader in a variety of companies and industries, including the high-paced fields of publishing, advertising, and entertainment. She has worked as an executive coach and consultant with companies around the world from start-ups to Fortune 100 corporations, including Disney, Nestlé, and Microsoft.