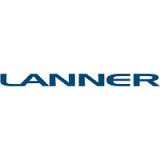 A pragmatic, goal-orientated approach
Henley-in-Arden, Warwickshire (PRWEB UK) 20 December 2013
The guide looks at the two core disciplines which form advanced analytics - predictive analytics and predictive simulation/optimisation.
It explains that while predictive analytics, which seeks to contextualise data and identify patterns, is crucial in revealing insight and improving understanding, in isolation, it will not (immediately) offer a means of taking action or improving performance.
It goes on to show it is the predictive simulation/optimisation discipline which holds scope to drive profitability through highlighting tangible options for performance improvement to be explored.
It enables business analysts to go beyond simple patterns and trends, to add awareness of process complexities, interactivity and variability. This in turn allows experimentation with data and solutions to be tried, tested and optimised before decisions are made and action is taken.
"While advanced analytics is a relatively new concept, those who have been using simulation and optimisation tools and techniques for many years have a huge advantage over those approaching it from scratch," comments Graeme Routledge, marketing manager, Lanner.
"In order to maximise the value of a project, you need people who understand the data and understand statistics. Despite the claims of many of the big vendors, easy-to-use analytics software is no substitute for skills in this space. It is complex territory and those who overlook this do so at their peril."
"The most successful projects in my experience tend to be grounded in clear objectives, a thorough understanding of the technology being deployed, appropriate resources and skillsets, and a pragmatic, goal-orientated approach. The terminology may evolve but these principles hold true time and time again and advanced analytics, despite the hype which surrounds it, is no exception," Mr Routledge concluded.
-Ends-
About Lanner
Lanner delivers predictive simulation technology, a key component of advanced analytics which allows organisations to harness big data, model complex processes and experiment with business decisions within a risk free, virtual environment.
Lanner's predictive simulation solutions deliver unprecedented insight into existing operations as well as guidance through foresight for making the best business decisions for the future. For more information, visit http://www.lanner.com or follow @Lanner on Twitter
For a copy of the guide or any media enquiries
Nina Wainwright t: 07884 311310 e: nina(at)ninawainwrightpr(dot)com