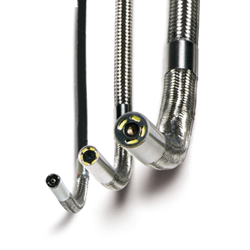 This was a great addition to our tool cage. We had it in use ten minutes after arrival and it's been busy ever since. Thanks! - Richard D., AviationDirector of Maintenance
Traverse City, MI (PRWEB) December 19, 2013
RF System Lab is proud to announce the creation and launch of The Inside Scope borescope blog. In general, The Inside Scope will recap the latest news in remote visual inspection (RVI) and non-destructive testing (NDT), and in particular will chronicle RF System Lab's trade shows and current events. The Inside Scope blog will also allow current and potential customers to learn more about RF System Lab, and about popular applications for the VJ-Advance.
To receive industry and company news directly, sign up for our monthly Borescope Newsletter. The Borescope Newsletter is designed to complement The Inside Scope blog and highlight featured articles of the blog with a more in-depth view. Also included with the monthly newsletter will be a case study highlighting a common application for the VJ-Advance video borescope and a detailed view of exactly how the scope is being used to enhance that application. If you want to learn more about the uses and benefits of the VJ-Advance, the Borescope Newsletter is all that's needed.
RF System Lab is a global leader in the design and manufacture of four-way articulating video borescopes. The VJ-Advance video borescope is a popular inspection device in industries such as aerospace, oil and gas, and power generation, to name a few. At RF System Lab, we are excited about the way our borescopes are used to improve the work of technicians, engineers, and maintenance personnel across a wide range of industries.
If improving quality control and assurance, streamlining maintenance processes, and minimizing downtime is the goal, contact RF System Lab today to see what you've been missing. The team at RF System Lab is so confident in the VJ-Advance video borescope, a no-cost, no-obligation demo program is offered to qualified users. We hope that you continue to visit The Inside Scope and stay current on NDT, RVI, and borescope news with the Borescope Newsletter.