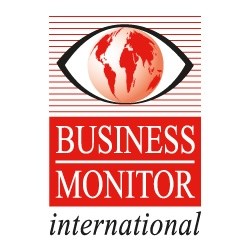 The stage is being set for Vietnam to outshine its South East Asian peers over the long term.
(PRWEB UK) 20 December 2013
After several years characterised by weak credit growth, external rebalancing, and government restructuring efforts, Vietnam's economy is in much healthier shape. The restoration of macroeconomic stability and signs of government-led reform are positives, and Business Monitor are particularly bullish on the investment prospects for certain sectors. While not completely out of the woods, the stage is being set for Vietnam to outshine its South East Asian peers over the long term. For that reason Business Monitor have put their findings into a brand new special report 'Vietnam – Asia's star rising again?'
The report draws on the experience of Business Monitor's full suite of country risk and industry analysts in London and Singapore to provide readers with an investment roadmap for Vietnam in the coming years.
Key Topics Analysed Include:

The 10-year economic roadmap which explains why Vietnam can outperform
The prospects for economic activity in 2014
The positive signals on economic reform and restructuring
The increasingly bright outlook for construction
The effect of strong domestic demand and deregulation on the power sector
The long-term potential of agribusiness
The report demonstrates Business Monitor's ability to look beyond near-term trends and utilise their breadth and depth of knowledge to provide a detailed analysis of industry and macroeconomic trends on a global scale, helping clients assess the role Vietnam could play in their company's growth strategy for 2014 and beyond.
For more information on this insightful new publication, please click here.
Business Monitor is a leading, independent provider of proprietary data, analysis, ratings, rankings and forecasts covering 195 countries and 24 industry sectors. It offers a comprehensive range of products and services designed to help senior executives, analysts and researchers assess and better manage operating risks, and exploit business opportunities.