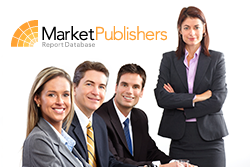 London, UK (PRWEB) December 19, 2013
Over the past five years, worldwide spending on digital media marketing grew to USD 95.7 billion by 2012, with a CAGR of just over 15.5% during 2008-2012. Through to 2017, budget allocations to digital marketing set to exceed USD 168.5 billion, after registering around 11.35% CAGR during 2013-2017. The popularity of social media alongside the growth in tablet and smartphone usage has opened up fresh opportunities for the digital advertising universe.
More and more finance companies worldwide tend to resort to digital media channels to promote their services and products, secure brand monitoring, and spot sales opportunities. Notwithstanding the benefits offered by digital media channels, there exist certain challenges faced by finance firms in terms of the associated reputational and legal risks, as well as data protection concerns. Rising information technology costs are yet another problem for firms seeking to capitalise on digital marketing. Further, the lack of technology literacy and language barriers limit the brandish of digital marketing in a lot of countries.
New cutting-edge research study "2020 Foresight Report: Digital Marketing in Financial Services" worked out by Timetric has been recently published by Market Publishers Ltd.
Report Details:
Title: 2020 Foresight Report: Digital Marketing in Financial Services
Published: December, 2013
Pages: 48
Price: US$ 3,800.00
http://marketpublishers.com/report/business-finance/general_insurance/2020-foresight-report-digital-marketing-in-financial-services.html
The study provides a thorough analysis of various digital marketing strategies used by financial services firms the world over. The research report provides digital media's actual and future scenarios, along with its influences on the financial services industry as a whole. Details about a slew of benefits available to, and major challenges faced by different financial services organisations in the process of the adoption of digital marketing strategies, are provided as well. The report is enriched with motley case studies on digital media marketing strategies realised by finance companies, and also on their outcomes.
Reasons to Buy:

Increase your knowledge of how digital marketing is presently exploited in the financial services industry.
Minimise the business risks that may take place within the market.
Obtain a clearer understanding of the success factors in the industry and the challenges it is being exposed to.
Gain a better understanding of key market opportunities and core operational strategies to grow your market share.
Receive the information necessary to get a more refined understanding of the prevailing trends, main drivers and major challenges, as well as key implementation strategies.
More new market research reports by the publisher can be found at Timetric page.
Do not miss out on the brilliant seasonal discount offer! Purchase ANY of the "2020 Foresight Reports" by Timetric and get 2 "Market Databooks" for free.
To find out more about unique seasonal offers, please click here.