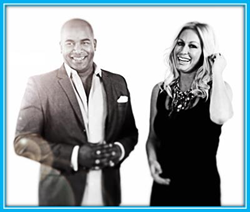 Having researched many beauty testing companies for our needs, we can say that The Beauty Company is by far the very best in the business.
Washington, DC (PRWEB) January 10, 2014
TBC's bi-annual newsletter, The Beauty Benchmark, focuses on heating things up for beauty brands with targeted, focused testing. Experts in beauty and personal care products, TBC's proprietary testing methodology is designed to guide beauty brands through every phase of the testing process for true in-market success. Whether it's seeking to capture consumer insight on prototype product formulations or wanting verified consumer claims for finished products – TBC has a testing program for each specific need.
The metrics of Beauty Product Testing – test twice, brand once.
In order to create a flat-out winning product and before you finalize any brand elements, it is critical that you test and re-test your products at different phases of development in order to capture as much critical consumer feedback and information as possible. So why does TBC say test and re-test? Easy: TBC knows that for the strongest, most compelling in-market claims and testimonials, it is necessary to test both pre-market (or lab sample) products, as well as finished goods, before anyone hits the produce button on the final formula.
In this season's edition of The Beauty Benchmark, TBC sits down with one of their favorite clients – GLAMGLOW (who is taking the world by storm with their line of sexy, innovative, and Hollywood-obsessed products)! Download The Beauty Benchmark in order to see how TBC's beauty product testing has aided in the international cult-following of the GLAMGLOW enterprise.