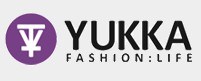 We aim to see this year end with an unforgettable bang when it comes to crisp yet affordable urban clothing.
(PRWEB UK) 20 December 2013
On top of the must-have offerings they have been rolling out to celebrate their 10th Anniversary this year, leading UK urban clothing retailer Yukka has pulled out all the stops this festive season to give the fashion savvy something to really get excited about.
Established in 2003, Yukka.co.uk was one of the first British based streetwear specialists to offer the latest in hip hop and urban fashion from the world's top iconic designers - such as Akademiks, Crooks & Castles, 10 Deep, Ecko, G-Unit, RocaWear, The Hundreds and Sean John, not to mention timeless classics like Adidas, Nike, Reebok and Tommy Hilfiger.
Yukka founder, Robby Sur, commented on the aim and origin of their company: "When Dre, Eminem and 50 Cent were causing waves in the early 2000's, hip hop and urban fashion became a lifestyle so there was massive demand, but at the time there were no retailers around to provide for this underground genre. Yukka was born to fill the gap."
In addition to their boutique flagship store in Bradford which has quickly become one of THE places to go for trendsetting Britons, the Yukka website offers an almost inexhaustible range of cutting-edge brands along with frequent 'killer' deals.
Currently, Yukka are wowing online customers with outstanding bargains through their End of Season Sale and daily deals – their discount codes allow people to get their hands on the latest in urban clothing for as much as 50% off certain items.
What's more, the Yukka website now has a dedicated Christmas section, where shoppers can conveniently choose the price ranges that suit their budgets and be spoilt for choice with a vast range of newly arrived stock from legendary brands based in the UK, Europe and US.
Just some of the hot new merchandise available includes classically trendy T's from Trilli, unmissably edgy hoodies and stylish jeans from Raw Blue, plus must-have trainers and boots from Supra. To keep the fashion conscious ultra-snug this winter, shoppers will definitely also want to pick up a couple of beanies and snapbacks from the likes of State Property and The Hundreds.
A further perk at Yukka this festive season is their policy of extended returns to the 31st January, and convenient Christmas delivery options. Shoppers can order by 2 p.m. on the 18th December for Standard Delivery, by 2 p.m. on the 21st December for Express Delivery and by 9 p.m. on 24th December for their new Click and Collect service. Yukka is also giving customers free delivery on all orders over £50.
Last but not least, shoppers who are unsure of what to buy or are in a hurry can take advantage of Yukka's real-time online personal assistants, who have the merchandise expertise to guide them to the perfect picks in a flash.
Robby Sur concluded: "We are absolutely passionate about streetwear at Yukka, which is why discerning shoppers trust us. This festive season, we also wanted to show appreciation for our customer's ongoing loyalty by giving them a range of hot new stock along with excellent discount deals. We aim to see this year end with an unforgettable bang when it comes to crisp yet affordable urban clothing."