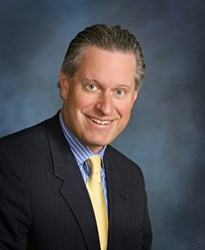 Raleighbookkeeping.info is the best place for book keeping tools.
Raleigh, NC (PRWEB) December 20, 2013
End of year tax tools, don't be caught without these 3 easy tool kit steps. Many businesses forget these three (3) easy tools for end of year (tax) planning. Linwood Johnson, explains how best to be prepared to close out the year on a high note. Linwood Johnson, owner of raleighbookkeeping.info, and Andy May, owner of ADRMortgage.com, explain tax planning tools.
ADRMortgage.com hired http://www.raleighbookkeeping.info to prepare its books and saved thousands. Additionally, the relationship has provided ADR with simple techniques for tracking expenses, payroll, bank reconciliation, and other important book keeping strategies.
Step one, every business owner needs to pay attention to one and one thing only: cashflow. Business owners can be wildly successful and run out of cash due to inventory, claims, receiveables or other unplanned expenses. Linwood Johnson has experience with over 100 different businesses throughout North Carolina (from Raleigh to Wilmington to Charlotte) where Raleighbookkeeping.info staff manage and advise on how best to set up a business to navigate cash. Cash is king and the staff provide a great expense savings approach to helping business owners achieve success. Don't rely on online bank balance, start planning with book keeping tools.
Step two - Keep business owners' books up to date on a daily basis. Daily book keeping assures quality and consistent financial forecasting. Where raleighbookkeeping.info saves time and money, is in the unique process for capturing bills, deposits, and invoices. This proprietary system enables business owners to easily plan for cash needs, and achieve success. Year end tax payments are already known with reasonable accuracy due to daily book keeping efforts.
The third step for year end success allows the business owner to update 2014's budget. Since the book keeping has helped with 2013's budget, cashflow assessment, income tax returns, payroll, compliance (1099s and w2s), and general well being of the firm, the book keeper is in a unique position to help with 2014's planning. Additionally, your book keeper can keep track of personal finances such as mortgage documentation, which will enable a smoother tax return process. Andy May, owner of ADRMortgage.com provides a HUD for such endeavors which can be attached to said tax return.
Get the most value out of a home sale or purchase by working with licensed professionals that have significant experience. Why risk your biggest asset to an 18 year old unlicensed person? Find additional information from Andy May at Andy May's blog. ADRMortgage.com was founded by Andy May in 2005. For additional information please go to http://www.adrmortgage.com or contact Andy May directly. License number 103418.