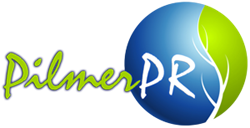 "Hiring a good PR firm who knows what they are doing can save companies money on the bottom line," said PilmerPR founder John Pilmer
Salt Lake City, UT (PRWEB) December 19, 2013
With Google constantly changing and working to improve their search results algorithm, it is vital that companies stay on top of the newest updates so they don't drop off of Google's top pages. Being aware of the following tips will help your company stay atop of the changes and keep your site ranking well on Google.
Tip#1- 600 Words
Head of the web spam team for Google, Matt Cutts, suggests that using a minimum of 600 words for content will help you get the best results. Using less than 600 words looks unprofessional and low quality and will lead to a drop in your ranking.
Tip#2- Google's In-Depth Article Section
Google recently released their "in-depth" article feature. According to Google, "10% of people's daily search needs are on broader topics or more in-depth content." This feature is how they hope to fill that need. The feature is favoring big companies with good reputations that are known as subject authorities. A good reputation and unique content is key to being featured in this new section on Google search results.
Tip#3- Google+
Social media is vital to a business' success in today's world. Google will more prominently feature you as a search result if you have a Google+ account over those with only Facebook or Twitter. It is vital to integrate Google+ sharing into your website and along with your blog content. Not only your use of Google+ will help give your content a stronger SEO profile, but your audience's use of Google+ to share your content can make all the difference.
What to Do
Worried about trying to stay on top of all the changes that come with running a successful web site? Hiring a good PR firm can be one of your biggest assets. "Hiring a good PR firm who knows what they are doing can save companies money on the bottom line," said PilmerPR founder John Pilmer. "SEO requires one constant eye on the listings, and another on the ever-changing rules, which a lot of small companies don't have the time or man-power for."
About PilmerPR, LLC
The PilmerPR team has more than 50 years of collective experience in marketing and public relations with specific backgrounds in high-technology, engineering, retail, real estate, print journalism, social media, travel, music and rapidly rising areas of SEO and Green PR. Founder John Pilmer is Accredited in Public Relations (APR) by the Universal Accreditation Board. APR is a mark of distinction for public relations professionals who demonstrate commitment to the profession and to its ethical practice.
Contact:
PilmerPR
Dennis Steele
801-369-7535
info(at)pilmerpr(dot)com