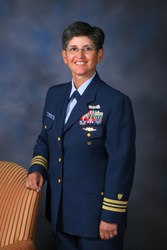 Wayne County, MI (PRWEB) December 20, 2013
LCDR Patti Mitrowski, USCG (Ret), 26 year veteran of the US Coast Guard, is the first to sign with SMS Masterminds' new Heroes Among Us program, capturing Northern Wayne County, Michigan in her unique market exclusive business opportunity.
The Heroes Among Us program offers honorably discharged veterans a unique market exclusive business opportunity in their area available at a discounted rate. Only nine more options are available in this limited-time program, which offers qualified veterans a savings of nearly $4,000 over the standard Masterminds program. The program requires a $9,000 down payment, with an additional $15,000 financed in-house at an unparalleled zero percent, saving qualified veterans nearly $2,500. Seven months of no service fee are also included, a savings of $1,500.
"We at the Masterminds are proud to welcome Patti to the family," says SMS Masterminds Vice President of Sales, Charles Gerencser. "She will be the first of ten to build her business using the benefits afforded to her by this program. She is a true hero among us!"
The SMS Masterminds license their services, technology and knowledge to entrepreneurs around the country interested in mobile and loyalty marketing. Licensees then impart that knowledge to local small-to-medium sized businesses and introduce mobile and loyalty marketing to the area.
The Masterminds' Loyalty Rewards Kiosk, a tablet with its own operating system, allows customers to enter their ten-digit phone number as a "check-in," which also enters them into the customer database. By entering a mobile campaign, customers are opting-in to receive text messages on their mobile phone from the business. Many of the texts customers receive offer rewards, discounts or information on events and sales — all for being a loyal customer. More than 1.37 million customers are currently participating in the national network of Masterminds' programs, and that number is growing rapidly.
For more information about SMS Masterminds services or accomplishments, please visit http://www.SMSMasterminds.com, email info (at) smsmasterminds (dot) com or call us at 877-541-8398. For honorably discharged veterans interested in this unique business opportunity, please contact our Vice President of Sales Charles Gerencser directly at extension 311 or Charles (at) smsmasterminds (dot) com.
---
About SMS Masterminds:
SMS Masterminds is a technology company founded in 2009 by serial entrepreneur Alex Minicucci that is changing the way mobile marketing services are used by small and medium sized businesses. This new integrated, data-driven approach combines the core functions of SMS/text messaging, mobile web and email helping businesses create stronger relationships with their customers through the use of proprietary social and mobile marketing tools.